Orthodontics/Braces – Ellicott City, MD
Straightening Teeth Made Easy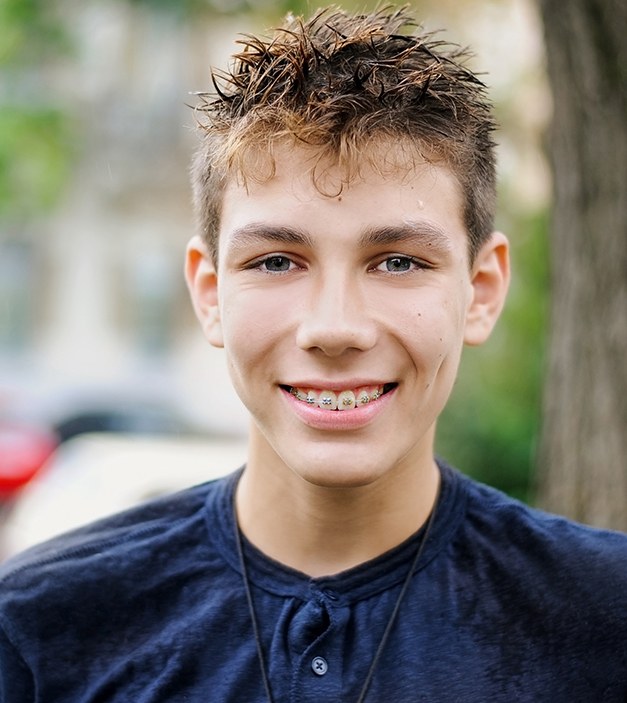 Did you know that having perfectly aligned teeth can not just improve your confidence and appearance but your oral health as well? Crooked teeth create nooks and crannies for plaque and bacteria to accumulate and create problems for your smile. Whether you've always wanted to straighten your teeth or you underwent orthodontic care in your teens but now have regressed, it's never too late to correct misalignment. At Ellicott City Smiles Dental Group, we offer treatments that can give you results quickly and seamlessly. Call us today to schedule your consultation and get started with orthodontics and braces in Ellicott City, MD!
Why Choose Ellicott City Smiles Dental Group For Orthodontics/Braces?
Invisalign Clear Aligners Available
Multi-Specialty Team Approach to Treatment
Years of Advanced Training and Clinical Experience
Invisalign®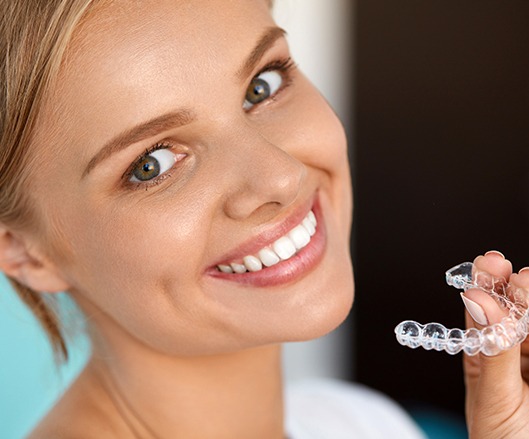 If you'd like to straighten your teeth but don't want to get metal braces, then Invisalign is exactly what you're looking for. Using custom-made clear plastic aligners, Invisalign will gently and discreetly bring your teeth into the perfect alignment. In addition to being practically invisible on the teeth, the aligners are also removable, meaning you can go through your treatment without having to alter your diet or dental hygiene habits. Even better, Invisalign is often able to work much faster than traditional orthodontics as well.
PAOO (Accelerated Orthodontics)
If your teeth misalignment is too severe for Invisalign, or if you've been told that you need orthognathic surgery to correct your bite, you may have a different option available. Periodontally accelerated osteogenic orthodontics (PAOO) can be performed on any patient who wishes to reduce their time in braces. In fact, treatment time can be cut in half! We are proud to offer this highly specialized service and help you get the results you want in a shorter period of time.