Prosthodontics – Ellicott City, MD
Specialized Smile Repair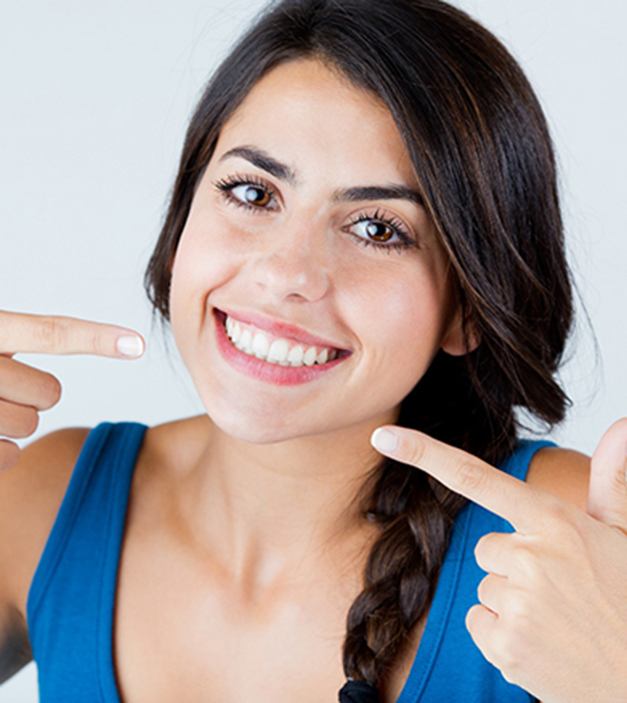 At Ellicott City Smiles Dental Group, we are committed to providing our patients with the very best care possible. That is why, in addition to having a general dentist ready to serve your needs, we also have on-staff dental specialists. One of those specialists, Dr. Navpreet Kaur Khatra, is a prosthodontist. On this page, you will learn what a prosthodontist does and how Dr. Khatra's presence on our team can benefit you with advanced prosthodontics in Ellicott City, MD.
What Is a Prosthodontist?
The word "prosthodontist" has two parts. The first part, "prostho" means replacement, and the second part, "dontist," defines things that relate to teeth. Therefore, a prosthodontist is someone who specializes in replacing teeth. They are the experts that general dentists work with when they run into a complex restorative case, whether a patient needs to have one tooth replaced or all of them.
In addition to helping replace missing teeth, a prosthodontist also works to restore the health of existing teeth. For example, they design beautiful and highly functional crowns. Their expertise also extends into cosmetic restorations. If you want to get porcelain veneers, for example, a prosthodontist is more than qualified to help you make over your smile.
Why Visit a Prosthodontist?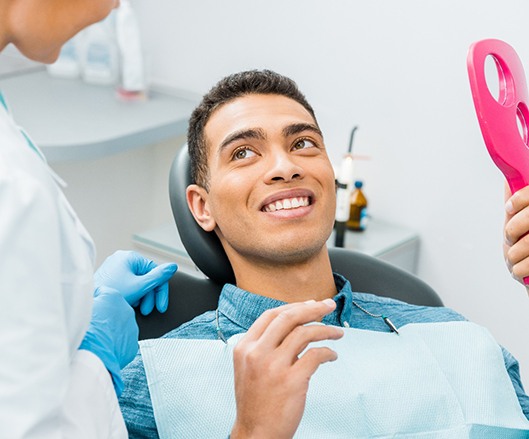 It's true that general dentists offer many of the same services as prosthodontists. However, there are some distinct reasons why visiting a prosthodontist is beneficial:
Like general dentists, prosthodontists complete dental school. However, prosthodontists must complete years of additional training in order to become certified in their profession.
Prosthodontists have an in-depth knowledge of the mechanics of how teeth work. Therefore, they can craft restorations that work harmoniously with a patient's natural bite and can stand the test of time.
A prosthodontist is often regarded as the "quarterback" of a dental team. If you require complex restorative care from multiple dentists, it is likely the prosthodontist who will take the lead in coordinating your treatment plan.
Should You Visit a Prosthodontist?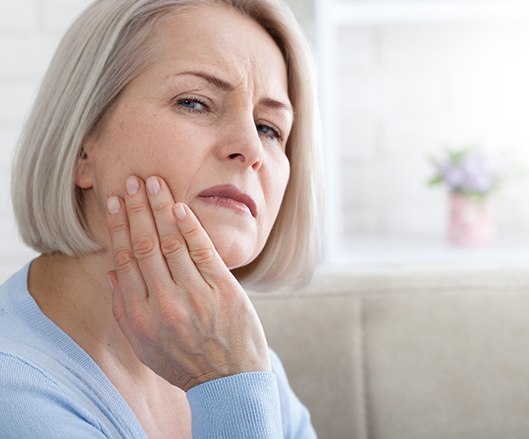 Here are some common reasons why you might choose to visit a prosthodontist in Ellicott City:
You have an old restoration that is damaged, uncomfortable, or unattractive
You have experienced tooth loss and wish to rebuild your smile with a bridge, dentures, or another type of restoration
Your teeth are severely worn down due to bruxism (grinding and clenching)
You want to transform the way your smile looks
If you would like to speak to Dr. Khatra, our team will be happy to arrange a consultation for you.
Meet Dr. Khatra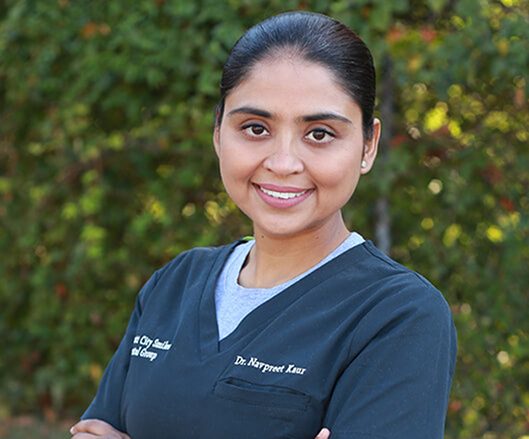 The foregoing information applies to prosthodontists in general, but would you like to know more about our prosthodontist? Here a couple of fast facts about Dr. Khatra:
Prosthodontics is personal for her. She witnessed how tooth loss affected her grandmother, and she finally had the privilege of creating a complete set of dentures for her. It changed her life!
She is highly accomplished. She is certified by the American Board of Prosthodontics. She was also a recipient of the Dr. Sidney I Silverman Award for demonstrating excellence in dental skills and a commitment to the humanitarian considerations in healthcare.