Traditional Dental Crowns & Fixed Bridges – Ellicott City, MD
Restore Your Teeth, Save Your Smile!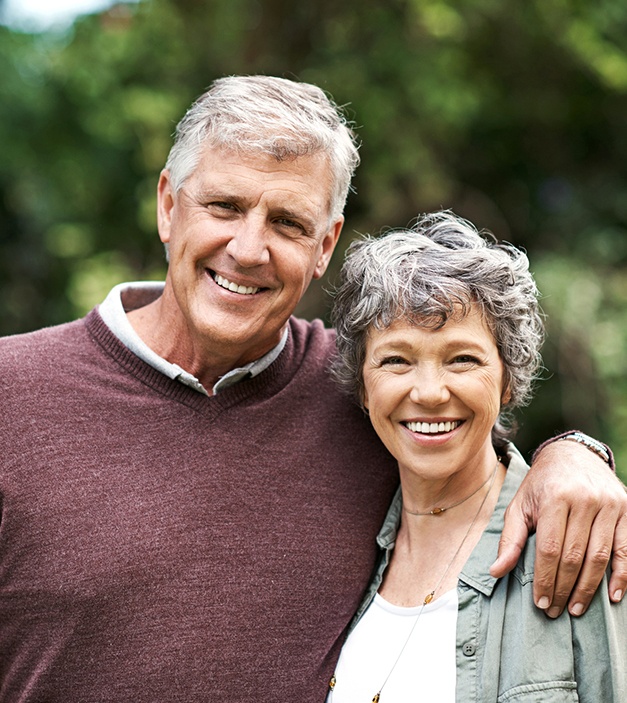 Teeth can become damaged in many different ways. Trauma can result in the tooth getting cracked, broken or even completely knocked-out. Alternatively, plaque can cause decay, resulting in the permanent erosion of your tooth enamel. While life happens and teeth lose their natural function, you don't have to settle for a tooth extraction or gap in your smile. Dr. Alireza (Reza) Modarres and the rest of our team can create a restoration that fits your smile exactly. To get started, don't hesitate to contact our dental office today to schedule an appointment for dental crowns and fixed bridges in Ellicott City, MD!
Why Choose Ellicott City Smiles Dental Group For Traditional Dental Crowns & Fixed Bridges?
Board-Certified Prosthodontist on Staff
Lifelike, Customized Restorations
Focus on Personalized Attention for Each Patient
What Is a Dental Crown?
A dental crown or "cap" is a custom-made restoration intended to cover damaged teeth, typically as a result of decay or trauma. While crowns come in many different forms (i.e. silver, all-porcelain, metal-fused-to-porcelain), they are all designed to accomplish the same task—to seal a damaged tooth away from oral bacteria and prevent any remaining tooth from breaking apart. If the tooth were to remain exposed, it could easily develop an infection and require more extensive treatment in the future. This could include a root canal (which will need a crown anyway) or an extraction.
Before the crown is fabricated, we will remove a very small amount of enamel so that your restoration can effectively fit over the top of it. Then, we'll take an impression of the damaged tooth and send that impression to a dental lab offsite for fabrication. After about two weeks, you'll come back to the dental office to have it placed.
What Is a Dental Bridge?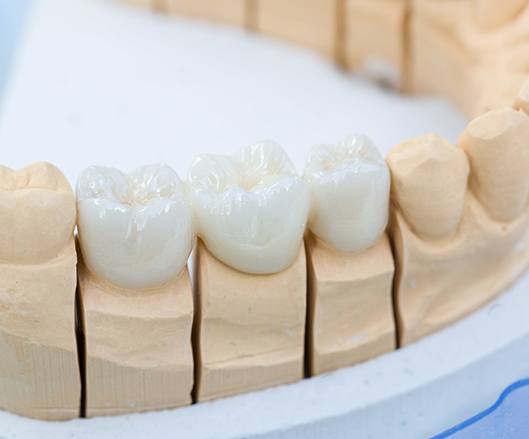 Dental bridges work much like crowns except they carry a different purpose. While they are fitted over the top of existing teeth like a dental crown, their goal is to fill gaps left over from extracted teeth. A bridge can be used to replace one to two teeth at a time with a crown on either end being anchored by neighboring teeth. The teeth meant to fill the gap in your smile are known as "pontics."
Bridges are not just ideal for rebuilding your smile and helping you speak normally again. They are also meant to prevent neighboring teeth from shifting into the open space, which can cause misalignment and bite problems later.
Am I a Candidate for a Dental Crown or Bridge?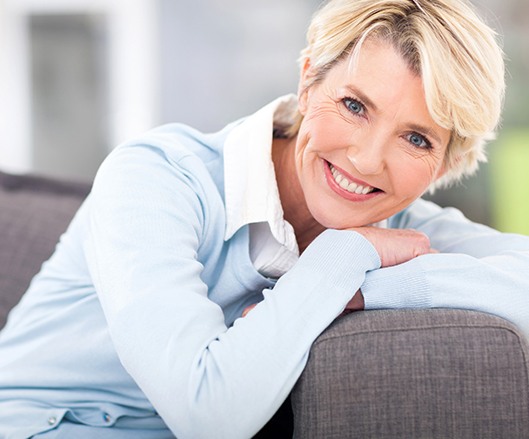 Those who have damaged or missing teeth are likely candidates for missing teeth. If you are dealing with any of the following issues, chances are that you can benefit from having a bridge or dental crown in Ellicott City. They include:
Cracked or broken teeth
Large fillings that require replacing
Missing teeth
Permanent discolorations
Before any treatment is scheduled, we'll perform a thorough examination and cleaning so that no complications arise during the planning and placement stages of your restoration. With proper care, crowns and bridges should last at least 10 years of regular use.