Oral Surgeon —Ellicott City, MD
Get to Know Dr. Janine Carrington
Dr. Carrington has been working in the dental world for multiple decades now, and she takes plenty of pride in knowing that she's making a positive difference in her patients' oral health! She's happy to now be a part of the multi-disciplinary team here at Ellicott City Smiles. If you'd like to learn more about her, keep reading below, or contact us today to schedule a visit.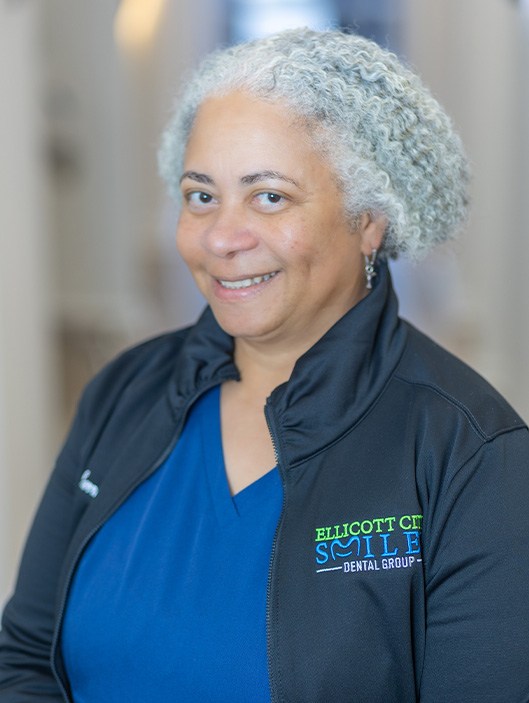 Why Did You Decide to Become an Oral Surgeon?
As a child, Dr. Carrington was lucky enough to have great experiences with the dentists she saw, which gave her a positive view of the field overall. She chose to follow in their footsteps because she wanted to provide the same positive care to people in need, and all these years later, she still feels entirely confident that she made the right decision.
Where Did You Study Dentistry & Oral Surgery?
Dr. Carrington studied dentistry at Howard University and has her Certificate in Oral and Maxillofacial Surgery. She served on the faculty at Howard University for five years and has been working tirelessly in private practice for nearly 30 years.
Outside of the Dental Office, What Do You Like to Do?
Dr. Carrington is the proud mother of two young adults, who take up a lot of her time. As for hobbies, she really enjoys birdwatching and traveling!