About Our Dental Office – Ellicott City, MD
Going Above and Beyond to Make You Smile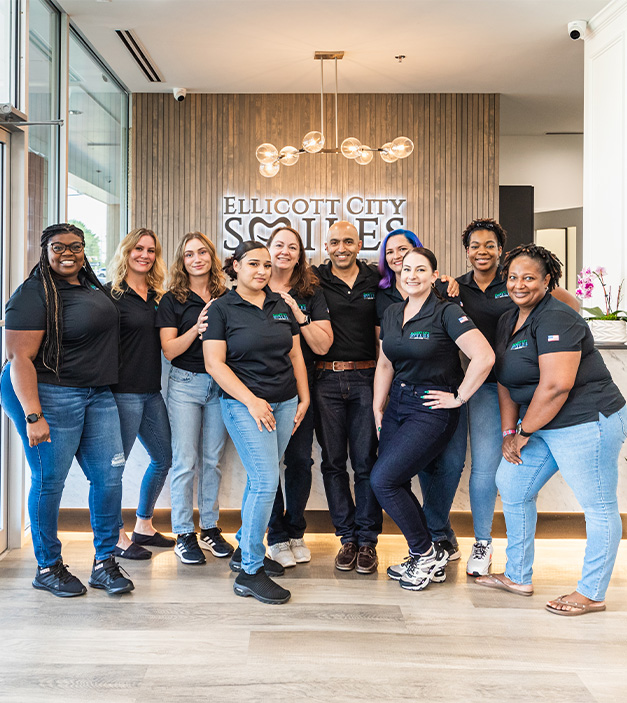 We provide our high-quality healthcare using advanced technology along with biocompatible materials and procedures. We are a multi-specialty dental office that is able to provide a wide range of dental services including screening for oral cancer, sedation dentistry, bacterial DNA salivary testing, general dental care, pediatric dentistry, surgical and non-surgical periodontal therapy, oral surgery, root canal therapy, dental implants, dental and facial cosmetic care, geriatric dental care, loose denture care, and so much more. Our ultimate goal is to improve not only your oral health but your overall health as well. This is something we keep in mind for every single appointment!
Our Dental Mission & Vision
Here at Ellicott City Smiles Dental Group, we are proud to have such a diverse, highly trained team to meet our patients' various needs. We're dedicated to providing the absolute best dental healthcare possible. In every procedure and appointment, we strive to create an experience that is both productive and enjoyable for our patients. Our team builds personal, lasting relationships built on trust, respect, and genuine concern for each individual and customizes care based on their unique needs.
Our Dental Values
Respectful Communication
Warrior Spirit
Servant's Heart
Empathy
Integrity
Teamwork
Growth
Whole-Body Wellness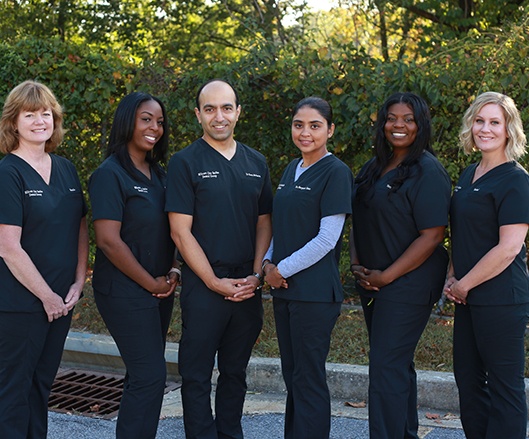 Along the way, the world of health realized what we have known all along—that the head is connected to the rest of the body! As time goes on, more and more research is showing that a healthy mouth drastically reduces a person's chances of developing other serious diseases like diabetes, heart disease, and even dementia. The mouth is the main portal of entry into the rest of the body, and bleeding gums are the easiest way for bacteria to enter your blood's circulatory system. This portal of entry is how bacteria can cause potentially life-threatening changes to your health. We put this knowledge into practice with all of our patients, at every appointment. Our philosophy is that it's much easier to smile when your body is healthy, and we're able to help with that using our comprehensive dental care.
Multispecialty Approach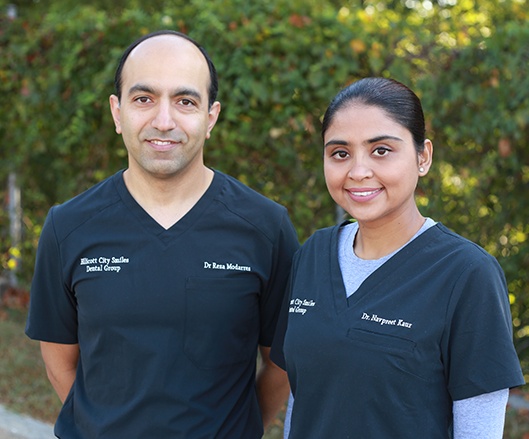 It is extremely frustrating to become comfortable at a dental office, only to be referred to another doctor when you need something special! At Ellicott City Smiles Dental Group, we're happy to say that we're able to handle almost any treatment you might need in our dental office with our doctors and clinical staff. From basic checkups and cleanings to more advanced services like dental implants and oral surgery, you can trust that we'll always have exactly what you need.
Mercury & Metal-Free Dental Restorations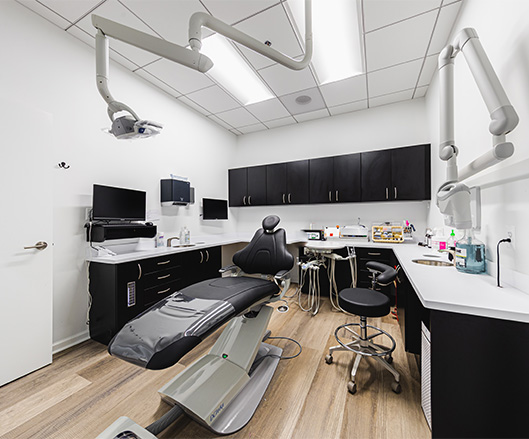 Traditional dental materials are often made of metal and include the well-known neurotoxic substance, mercury. Since 1995, we have been providing mercury-free dentistry! At our dental office, we practice the safe removal of mercury, and we restore your healthy smile using more natural-looking alternatives that are both metal and mercury-free. This will give you better results, while also protecting your overall health. Using composite resin and all-ceramic restorations, we can seamlessly repair your smile so it looks like nothing ever happened to it in the first place.
Focused On Comfort
The way we look at things is that we don't just treat teeth here, we treat people!
Your comfort and safety will always be our number one priority. We will do everything we can to ensure that you enjoy stress-free dental visits. If you have any questions or concerns related to an upcoming appointment, please let us know, and we'll make sure that your dental experience is both comfortable and pleasant.