Full Mouth Reconstruction - Ellicott City, MD
Rebuild a Beautiful, Functional Smile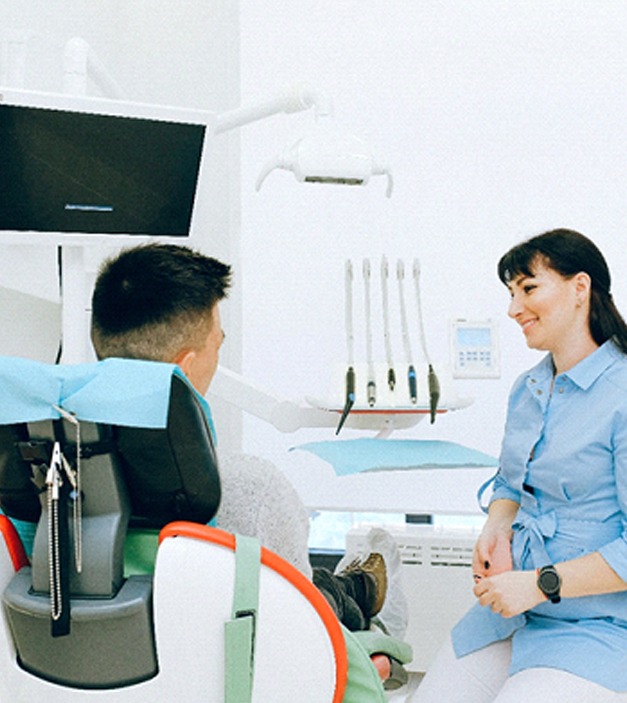 Your teeth are important for more than just a beautiful smile. They're crucial to your oral health and your quality of life. If your teeth are damaged or missing, you can struggle with simple tasks, like biting, chewing, or smiling confidently. You don't need to live with the weight of poor dental health. We can revamp your smile using the latest solutions in dentistry. Full mouth reconstruction rehabilitates compromised or missing teeth using restorative and cosmetic dentistry. We can stop your pain and give you the beautiful smile you deserve.
What is Full Mouth Reconstruction?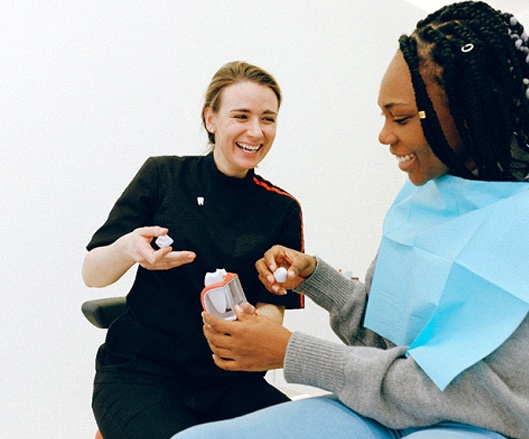 Full mouth reconstruction uses a series of restorative and cosmetic procedures to improve the health, function, and appearance of the teeth. We don't use a "one-size-fits-all" approach. Our treatments tailor to each patient's needs. Our office uses the latest techniques and technologies to deliver superior results that look and feel natural.
What Can I Expect with Full Mouth Reconstruction?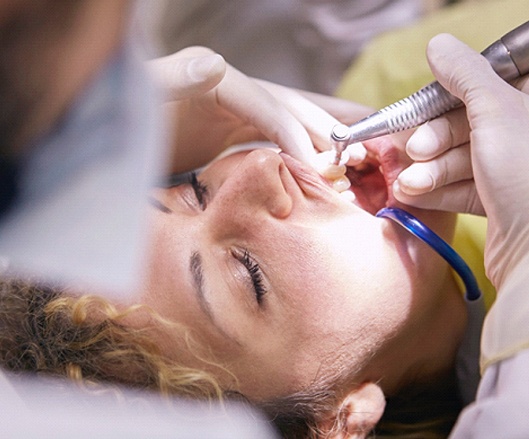 If your teeth have suffered significant damage, you might be a candidate for full mouth reconstruction. You'll first require an initial consultation to create a treatment plan. Transforming your smile can take a single appointment to several months to complete depending on your specific needs. You might benefit from one or more procedures, such as:
Crown/Bridge
A crown covers the entire surface of a tooth above the gum line. It can repair a damaged tooth while also restoring its function and appearance. Crowns are commonly used with other procedures, like a bridge to replace 1 or more consecutive missing teeth.
Onlays & Inlays
Onlays and inlays provide a middle ground between a filling and a crown. They can treat large areas of decay when a filling isn't enough but aren't as invasive as a crown.
Veneers
Veneers cover the entire front surface of a tooth to instantly improve its color, size, shape, and proportion. They can be used to treat several issues using just one procedure.
Dental Implants
A dental implant treats the entire tooth structure, including the root. It can be used to replace a single tooth, multiple teeth, or an entire arch.
Dentures
Significant or complete tooth loss in one or both arches can be treated with a partial or full denture.
Benefits of Full Mouth Reconstruction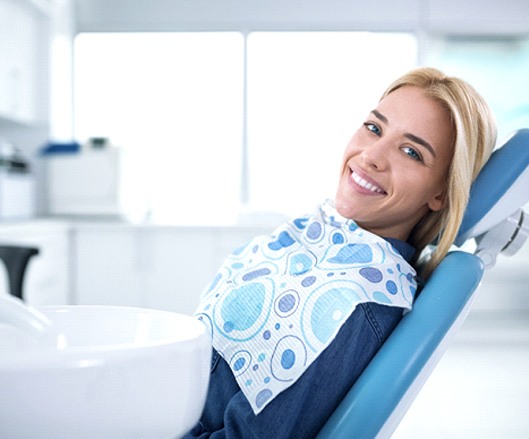 You don't need to struggle with the complications of a damaged smile. Full mouth reconstruction offers several benefits, including:
Natural-looking results for improved confidence.
Feels natural to restore your oral functions.
Relieves oral pain.
Replaces missing teeth.
Improves your oral and general health.
Schedule Your Consultation
You can achieve the healthy, beautiful smile you deserve. Contact our office today to schedule your consultation for full mouth reconstruction.