Root Canal Therapy – ELLICOTT CITY, MD
We Save Teeth and Relieve Your Pain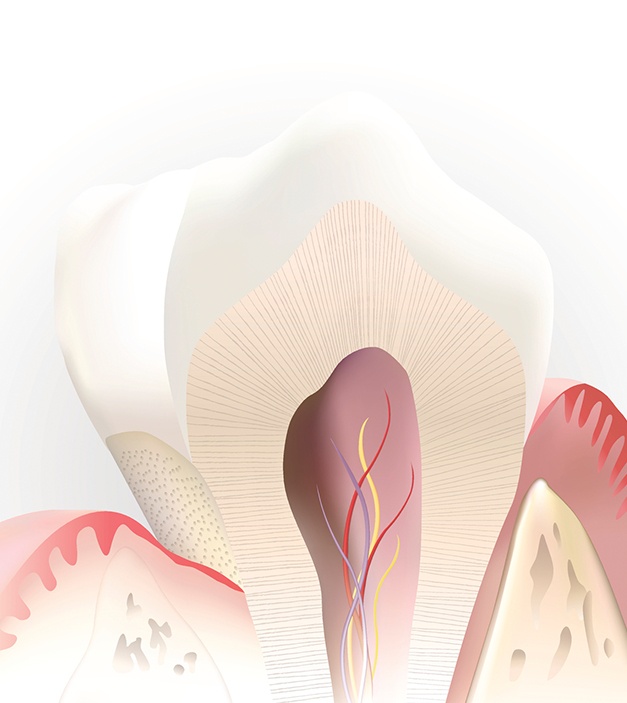 Do you have a severe toothache? The center of the tooth, also called the pulp, holds the tooth's nerve and can be very sensitive when cracks or decay allow harmful bacteria inside. Fortunately, our team at Ellicott City Smiles Dental Group can perform root canal therapy to remove the source of the pain and prevent further damage. If you have a hurting tooth, don't delay getting the treatment you need! Contact our team and schedule an appointment for root canal therapy in Ellicott City, MD.
Why Choose Ellicott City Smiles Dental Group For Root Canal Therapy?
Advanced Technology for Accurate Planning
Highly Trained Specialists on Staff
Dental Insurance Welcome
What Are Signs of Needing a Root Canal?
According to the American Association of Endodontists, the most common symptom associated with the need for root canal treatment in Ellicott City is pain. Initially, the sensation can feel like nothing more than minor tooth sensitivity. However, over time, it can progress to mild or severe pain when biting into your favorite meal or chewing. Other common symptoms include swollen or tender gums near the problem area.
What Is the Process of Root Canal Therapy?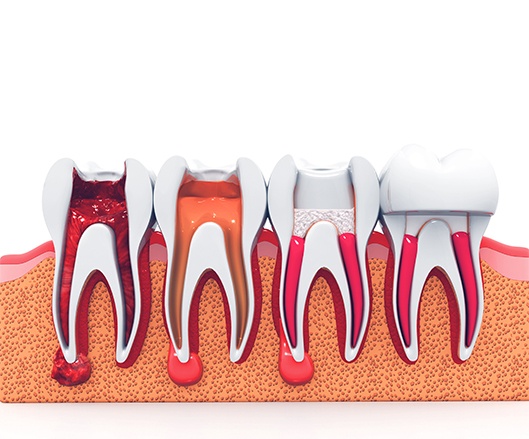 Root canal therapy starts out just like getting a cavity filled. First, we administer local anesthetic to numb the area and remove any discomfort you may be feeling. Then, we'll make a small hole in the tooth enamel, allowing us access to the pulp or inner chamber of the tooth. After removing decayed or damaged tissue and structure, we'll clean the inside of the tooth and seal it. Finally, we'll position either composite resin or a dental crown to restore the tooth's function and appearance.
What Are the Alternatives to Root Canal Treatment?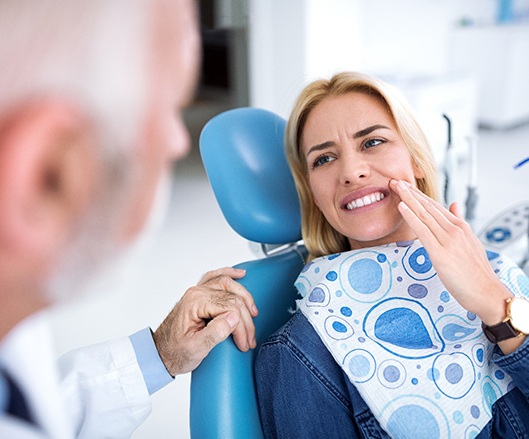 When the decay has bypassed the enamel and made its way to the pulp inside, root canal therapy isn't far behind. However, an extraction and tooth replacement can also be used to remove the infected tissue and restore a patient's oral health and bite. However, it is advantageous to save the natural tooth, so we only recommend these alternatives when that isn't a possibility.
What Can I Expect After the Root Canal?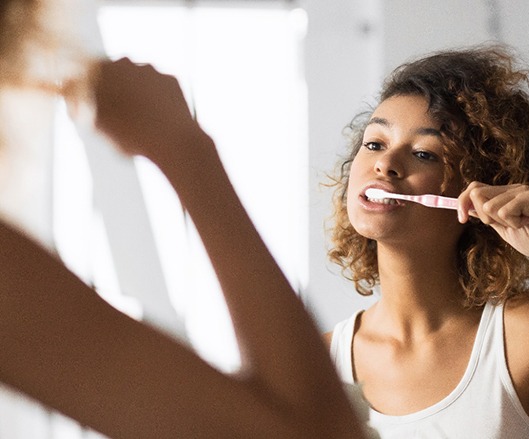 From start to finish, our team at Ellicott City Smiles Dental Group is focused on ensuring your comfort while treating your smile. Following your procedure, we will provide you with aftercare instructions for what to eat and how to care for your crown. Priority number one is keeping your mouth clean to prevent infection, which is why limiting sugary foods and beverages and practicing proper oral hygiene is crucial. It is also beneficial to avoid hard, crunchy, or chewy foods, until your permanent restoration is in place. Throughout the process, we will stay in contact with you to answer any questions you have along the way and ensure you are healing properly!
Are one or more problem teeth making it difficult to enjoy your morning cup of coffee or favorite evening meal? Get the long-lasting relief you deserve with our dentist in Ellicott City by contacting us today!
Root Canal FAQs
Hearing about root canals is enough to strike fear into many people's hearts. The truth is that this procedure is nothing to be afraid of, especially when performed by one of our talented dentists. Not to mention, root canal therapy will save a seriously damaged or infected tooth from having to be extracted entirely. To help ease your worries about this procedure, we've compiled the answers to some questions we frequently receive about root canals. For any further questions, don't hesitate to give us a call!
How Much Does It Cost to Get a Root Canal?
Like most dental treatments, the cost of root canal therapy can vary greatly from patient to patient. The price depends on many factors, such as the location in your mouth of the tooth that is being treated.
Keep in mind that getting a root canal when you need one can save you a great deal of money later on down the road. The process of extracting and replacing a tooth is a long and expensive one. Root canal therapy can save your tooth, allowing you to keep your natural smile and save hundreds or even thousands of dollars in the long term.
Does Dental Insurance Cover the Cost of Root Canals?
Most dental insurance companies consider root canal therapy a major restorative procedure. So, they'll likely cover about 50% of the cost after you have met your deductible. However, plans vary quite a bit, so you'll have to check your individual benefits.
At Ellicott City Smiles Dental Group, our friendly team can help you navigate your insurance plan. We are in-network with many popular plans, such as:
MetLife
Delta Dental
BlueCross BlueShield
Cigna
Even if you have a different insurance plan, though, we'll be happy to handle the paperwork for you and maximize your benefits.
For our uninsured patients, we can help you apply for financing through CareCredit and HCS. These plans allow you to break up the cost of your payment into manageable monthly installments rather than paying for it all at once.
How Can I Avoid the Need for Another Root Canal in the Future?
In general, great oral hygiene can reduce your risk of a cavity worsening to the point of needing a root canal. Brush your teeth twice with a fluoridated toothpaste. Floss at least once a day. Rinsing with an antibacterial mouthwash daily can also help by eliminating bacteria in areas of your mouth that your toothbrush and floss can't reach.
How Long Does It Take to Get a Root Canal?
It depends on which tooth is being treated. In most cases, the father back in the mouth the tooth is located, the longer it will take to complete a root canal. Typically, a root canal can be completed in a single appointment that takes between one and two hours.