Porcelain Veneers – Ellicott City, MD
Want a Perfect Smile? Get Porcelain Veneers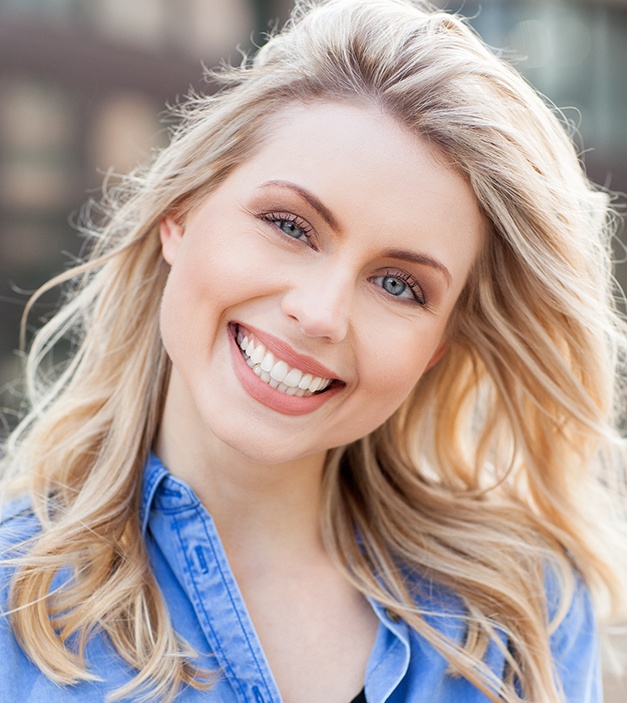 A single cosmetic flaw in your smile can be taken care of fairly easily, but what if there are several corrections you want to make? With the help of an extremely thin, tooth-colored shell, Dr. Khatra and Dr. Modarres can dramatically improve the appearance of your grin by covering up numerous aesthetic issues at once. It's an excellent option when you need an extensive smile makeover or just a one or two-tooth fix! To start the process of getting porcelain veneers in our Ellicott City, MD dental office, contact us today for an appointment.
Why Choose Ellicott City Smiles Dental Group For Porcelain Veneers?
Multiple Corrections with One Treatment
A Comfort-Focused Approach to Dentistry
Custom-Made Ceramic Coverings
What Kind of Cosmetic Problems Can Porcelain Veneers Fix?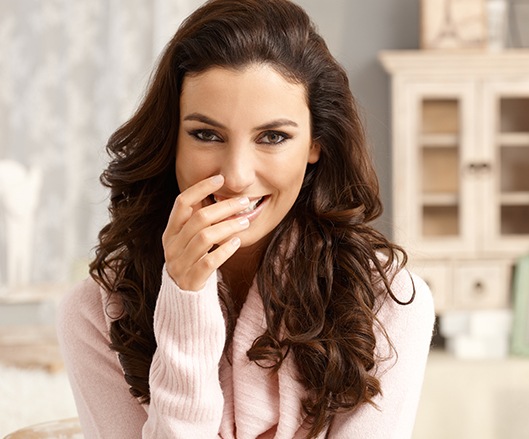 Porcelain veneers are routinely recommended for many different kinds of cosmetic issues. Here are just a few common issues that they can resolve:
Minor dental damage such as chips and cracks that don't threaten the tooth's overall structure.
Teeth that have become worn down over the years
Severe discoloration that cannot be improved with professional whitening (for example, stains that came from tetracycline exposure at a young age).
Teeth with bulges or an otherwise irregular shape
Certain small gaps
Of course, even if you do have one of the above cosmetic concerns, we'll look at your teeth first and consider multiple treatment options before we decide porcelain veneers are the right answer.
What Is It Like to Get Porcelain Veneers?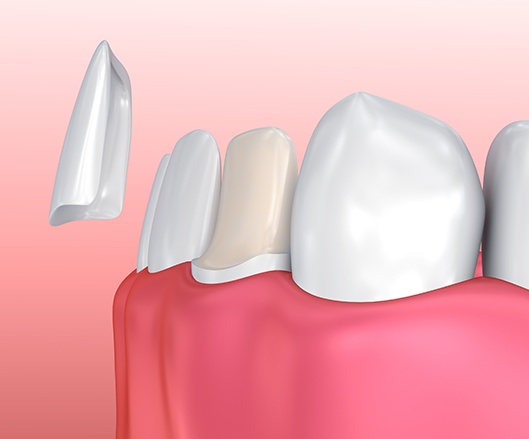 You'll need to plan on having at least two visits in order to have your porcelain veneers placed. During the first one, we will file down the appropriate teeth in order to make room for the veneers, then create an impression of your mouth. At this point, you'll receive temporary veneers that you can wear while the permanent ones are being made at a dental lab. After a few weeks, you'll return for your second appointment. We'll make any necessary adjustments to the shape and color of your veneers before we cement them in place.
Benefits of Porcelain Veneers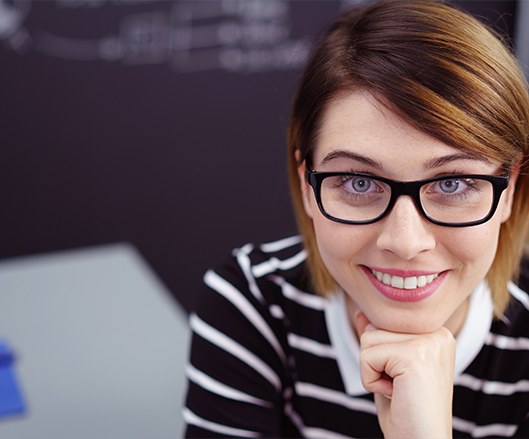 With your veneers, you can enjoy the confidence that comes from having a gleaming grin that's free of flaws. Your new smile will be very easy to maintain; porcelain is much harder to stain than tooth enamel, and you can continue to brush and floss normally. On average, you can expect veneers to last for about 15 years, although there are cases of them having a longer lifespan.