Porcelain Veneers – Ellicott City, MD
Want a Perfect Smile? Get Porcelain Veneers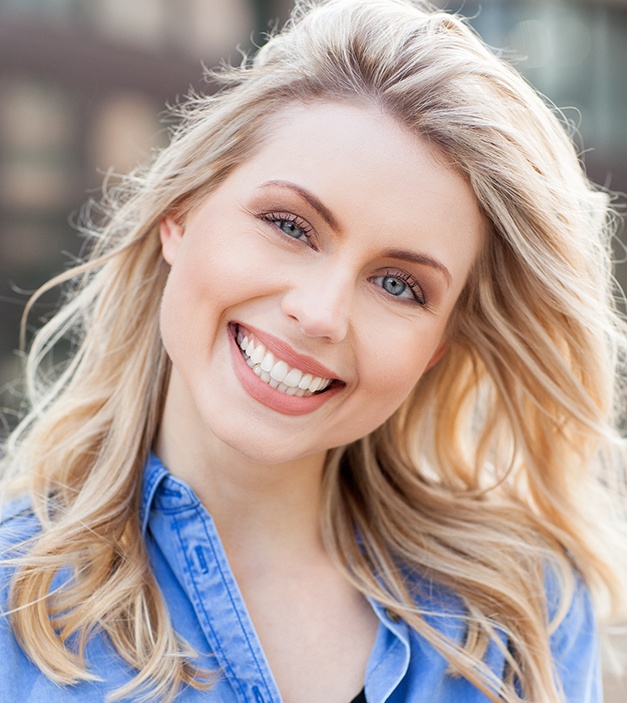 A single cosmetic flaw in your smile can be taken care of fairly easily, but what if there are several corrections you want to make? With the help of an extremely thin, tooth-colored shell, Dr. Khatra and Dr. Modarres can dramatically improve the appearance of your grin by covering up numerous aesthetic issues at once. It's an excellent option when you need an extensive smile makeover or just a one or two-tooth fix! To start the process of getting porcelain veneers in our Ellicott City, MD dental office, contact us today for an appointment.
Why Choose Ellicott City Smiles Dental Group For Porcelain Veneers?
Multiple Corrections with One Treatment
A Comfort-Focused Approach to Dentistry
Custom-Made Ceramic Coverings
What Kind of Cosmetic Problems Can Porcelain Veneers Fix?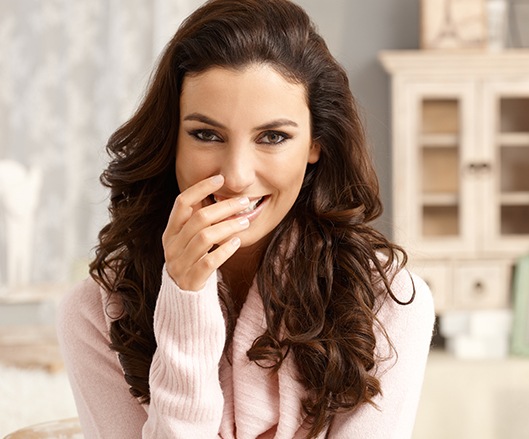 Porcelain veneers are routinely recommended for many different kinds of cosmetic issues. Here are just a few common issues that they can resolve:
Minor dental damage such as chips and cracks that don't threaten the tooth's overall structure.
Teeth that have become worn down over the years
Severe discoloration that cannot be improved with professional whitening (for example, stains that came from tetracycline exposure at a young age).
Teeth with bulges or an otherwise irregular shape
Certain small gaps
Of course, even if you do have one of the above cosmetic concerns, we'll look at your teeth first and consider multiple treatment options before we decide porcelain veneers are the right answer.
What Is It Like to Get Porcelain Veneers?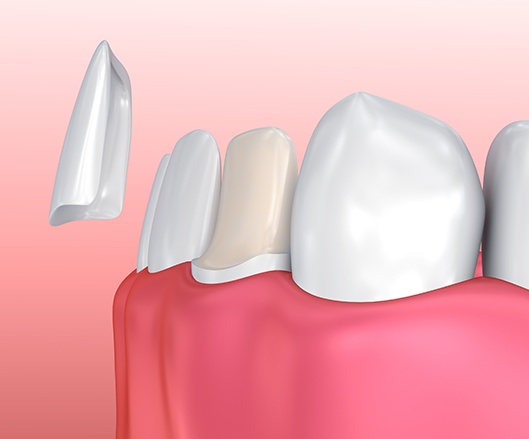 You'll need to plan on having at least two visits in order to have your porcelain veneers placed. During the first one, we will file down the appropriate teeth in order to make room for the veneers, then create an impression of your mouth. At this point, you'll receive temporary veneers that you can wear while the permanent ones are being made at a dental lab. After a few weeks, you'll return for your second appointment. We'll make any necessary adjustments to the shape and color of your veneers before we cement them in place.
Benefits of Porcelain Veneers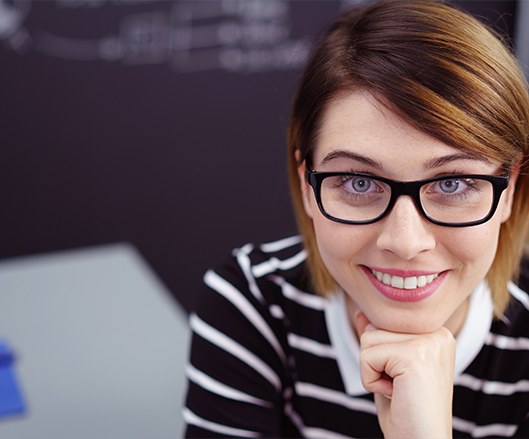 With your veneers, you can enjoy the confidence that comes from having a gleaming grin that's free of flaws. Your new smile will be very easy to maintain; porcelain is much harder to stain than tooth enamel, and you can continue to brush and floss normally. On average, you can expect veneers to last for about 15 years, although there are cases of them having a longer lifespan.
Veneers FAQs
Many patients who want a perfect smile know what they hope to see in the results, but they don't know the details of how to achieve the goal. When it comes to veneers in Ellicott City, you may have questions about treatment. Prior to beginning any work, we want you to feel confident, comfortable, and fully informed. That's why we invite you to ask any questions you have during your consultation. But we've responded to common questions about veneers below for your reference.
Does Getting Veneers Hurt?
Before we take away any tooth enamel, we will give you a local anesthetic, which numbs the area of the mouth we're working in. Once you cannot feel anything, we'll remove enough structure on the front surface of your teeth to make room for the ceramic and then put on temporary veneers. You may have a little sensitivity as the anesthetic wears off, but it shouldn't last long. When your custom veneers are bonded onto your teeth, they should feel natural and comfortable.
Can Veneers Be Whitened?
Just as veneers are resistant to coffee, wine, and other staining substances, veneers do not respond to the bleaching agent of teeth whitening treatment. As a result, if you would like to whiten your natural teeth, you need to let us know before we order your veneers. Otherwise, the coloration will likely not match the surrounding teeth. Be sure to be honest about your smile goals and needs upfront so we can create an overall treatment plan that will satisfy you completely.
Am I a Good Candidate for Veneers?
Many patients qualify for veneers treatment. The main requirement is having a healthy, infection-free mouth, but your teeth also need to be substantial enough for the veneer to be attached. Otherwise, a dental crown may be more appropriate. When you meet with us for your consultation, we'll examine your teeth and review your options to find the right one for you. If we have an impediment, like gum disease or a cavity, we will need to resolve the problem first before considering veneers.
How Long Do Veneers Last?
On average, porcelain veneers in Ellicott City last about 15 years before requiring replacement. If they are well cared for, they can last much longer; on the other hand, if they are poorly maintained, they may need to be replaced sooner than 15 years. At minimum, those who have porcelain veneers need to brush twice daily and floss at least once every day as well as attend routine checkups and cleanings. To extend the lifespan of veneers, eating a healthy diet and avoiding chewing on hard foods or objects also help!