Implant Dentures – Ellicott City, MD
Safe, Reliable, and Longer-Lasting Solution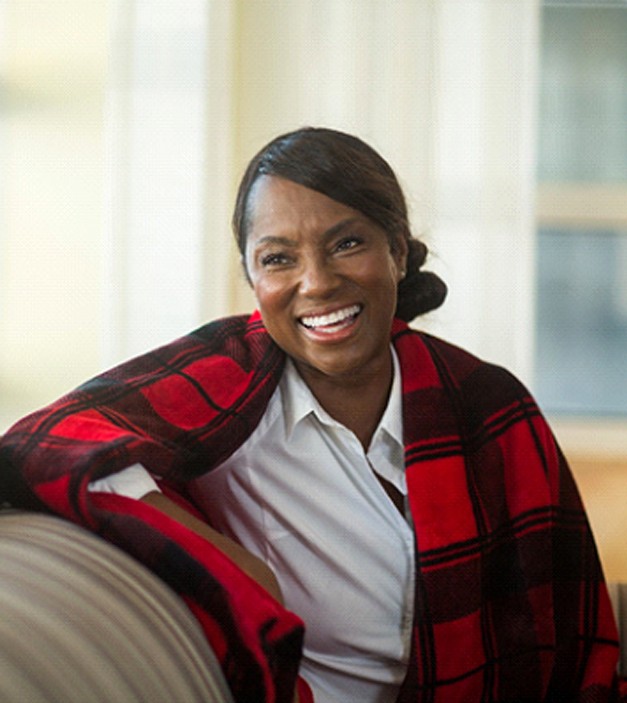 Missing one tooth can be difficult enough. When an entire arch of teeth is missing, you will likely experience problems with eating and speaking as well as a significant decline in your self-esteem. Although dentures can give you the look of a fully restored smile, they present many disadvantages that can often become troublesome over the years. Fortunately, at Ellicott City Smiles, our team of experts and an in-house periodontist and prosthodontist can equip you with implant dentures in Ellicott City. Offering far more benefits than other more traditional solutions, you'll enjoy greater functionality, longevity, and comfort. With more than 3 million people living with dental implants, you can expert a much greater quality of life. Contact us today to schedule an appointment to learn more about implant dentures.
Why Choose Ellicott City Smiles for Implant Dentures?
State-of-the-Art Dentistry Using 3D Guided Implant Technology
No Surprise Fees – Dental Insurance & Financing Available
Start-to-Finish Dental Implant Placement In-House
What Are Implant Dentures?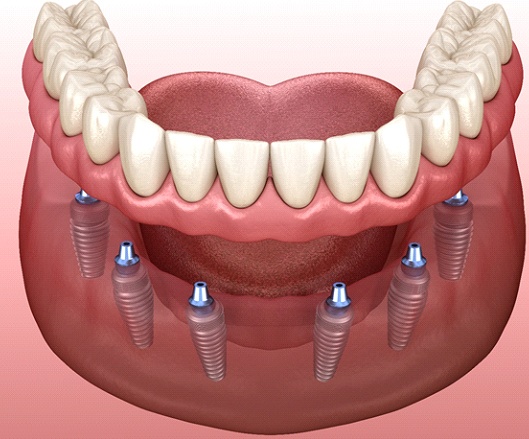 Implant dentures are a safe and trusted alternative to dentures or a fixed bridge. Relying on between 6 and 8 dental implants that are surgically placed into your jawbone, these prosthetics help to support a custom-made denture that is secured to the top of your implants. Not only can they replace an entire arch of missing teeth, but dental implants in Ellicott City are also capable of being paired with a single dental crown or implant bridge, making it one of the most versatile treatment methods.
Because the implants are placed in the jawbone and fuse with the bone and tissues, it mimics the natural tooth structure, allowing you to enjoy a truly restored smile from the root to the crown. This unique advantage is why more than 500,000 implants are placed each year. Not only do they offer greater stability and functionality when eating and speaking, but they prove to be more cost-effective, too. How? You'll never need to buy dental adhesive, specialized cleaning materials, or seek your implant dentist in Ellicott City for a replacement or relining.
Depending on your individual needs, there are two different types of implant dentures to choose from:
Fixed/Permanent Implant Dentures
This type of implant denture can only be removed by our team of experts. Secured to the top of your implants using metal abutments, these help to hold your restoration in place and make for a more permanent smile.
Removable Implant Dentures
If you prefer an option that allows you to remove your denture, there are also what are referred to as implant-supported dentures. These require fewer implants to be placed along the jawbone and can be paired with clips (bar-retained) or ball sockets (ball-retained) that hold your denture in place but also allow it to be removed for cleaning.
The Implant Denture Process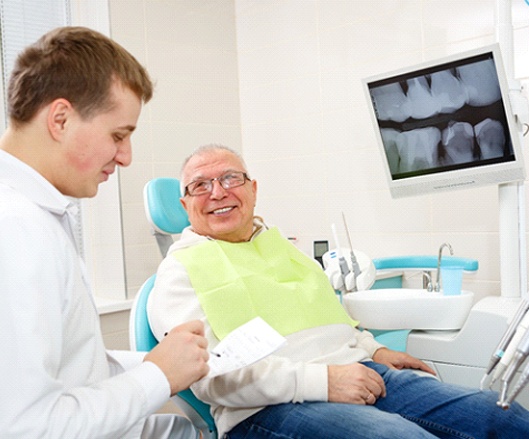 When preparing for implant dentures, you must know it is a timely process and cannot be rushed. Making sure each step is performed with precision and ensuring proper recovery is necessary for your results to last as long as possible. While it may leave you waiting for a complete smile longer than dentures or a fixed bridge, you will find that the results are well worth the investment in your time and money.
At Ellicott City Smiles, we are pleased to provide start-to-finish treatment in-house, which is beneficial because of the streamlined ability to keep you seeing the same trusted professionals and avoiding the need for a referral. During your initial consultation, we will go over the entire process, which will look something like the following:
Your initial consultation with a member of our team to discuss candidacy for treatment. Once given the green light to move forward, we will determine if you require any preliminary treatments before receiving dental implants (i.e., periodontal therapy, tooth extraction, bone grafting, sinus lift, etc.).
The actual surgical placement will include receiving anesthesia to numb the appropriate areas of your mouth before making small incisions into your gums and placing each implant. Ensuring they are angled correctly for maximum support, we will close the gum tissue and send you home to heal.
You will spend the next 3-6 months at home recovering and allowing osseointegration to occur, which is the process of the implants fusing to your bone and surrounding tissues.
Once you're fully healed, you'll return to our office to receive your metal abutments before having a custom-made denture secured to the top of your implants.
Am I a Candidate for Implant Dentures?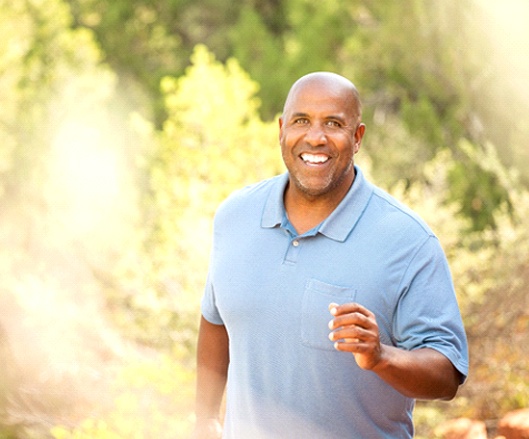 One of the great aspects of implant dentures is that most individuals are qualified for treatment. Yes, you must not have any serious health problems, as these can jeopardize the success of your implant placement and make it difficult to fully heal after surgery. You'll also need to be committed to taking care of your oral health while wearing implant dentures, as poor habits and lifestyle choices (i.e., smoking) can cause them to fail. Also, your jawbone and gum health must be strong, as you'll need a durable foundation for your customized restoration.
You might think there is no way you would be eligible for such treatment; however, by scheduling a consultation with our team, you can take the next step to find out if you can enjoy life with a more permanent smile. It's best not to discount your current smile and instead, let a professional examine your oral cavity and facial structure to provide you with a solidified answer.
Benefits of Combining Dentures & Dental Implants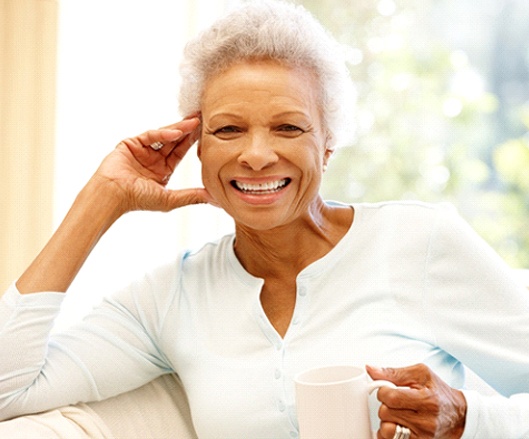 You will find that by combining your dentures and dental implants, you'll enjoy far greater benefits than before, such as:
Increased confidence and an improved appearance thanks to a fully restored smile
An easier way to eat and speak without feeling self-conscious in front of friends, family, and colleagues
Minimal or no irritation to your soft tissues. Unlike dentures that can rub and cause oral sores to develop, implant dentures work like regular teeth, so you should not be irritated by their presence.
You'll enjoy greater oral health because the implants will continue to stimulate the jawbone and keep it from deteriorating over time.
There are no food restrictions when it comes to wearing dental implants.