Emergency Dentist — Ellicott City, MD
Broken Tooth? Toothache? Turn to Us for Help!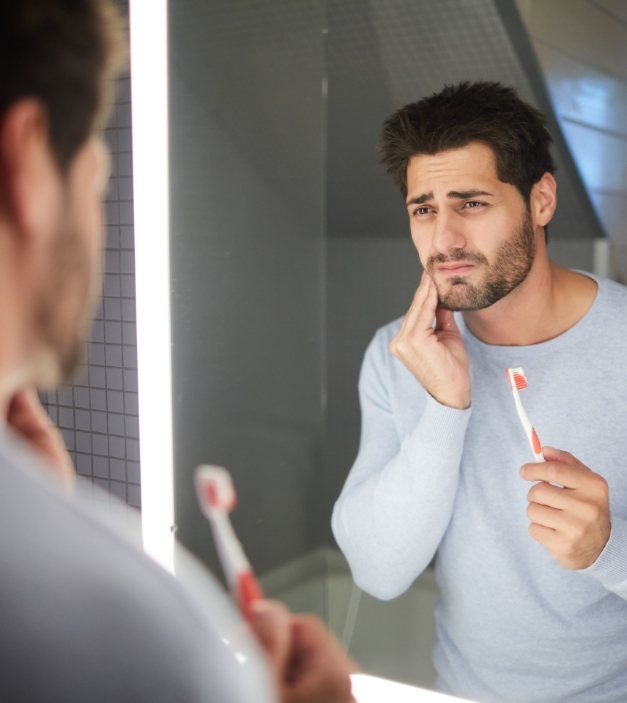 Dental emergencies, by their very nature, only happen at the very worst times. It can also feel very frightening because there's often pain, bleeding, and uncertainty as to what to do next. Should you or a loved one ever suffer a dental injury or experience severe tooth pain, you only need to remember one thing: call Ellicott City Smiles Dental Group for emergency dentistry in Ellicott City, MD.
Why Choose DENTIST for Emergency Dental Care?
#1 Same-Day Emergency Appointments Often Available
#2 Team of Specialists Can Provide Practically Any Treatment You May Need
#3 Dental Insurance Accepted & Flexible Financing Available
What to Do in a Dental Emergency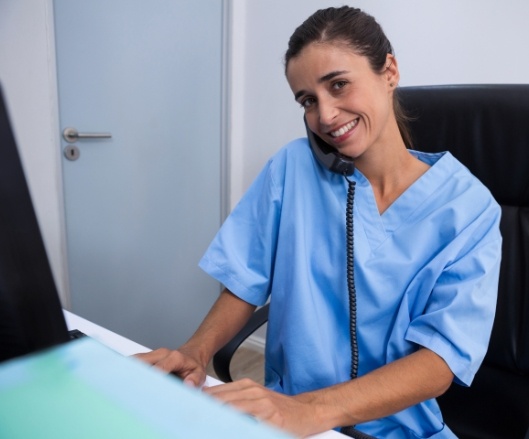 It may seem like a good idea to head to a hospital emergency room when you're experiencing a dental emergency; however, this couldn't be further from the truth. Unfortunately, a hospital is not equipped to handle tooth-related emergencies, and they won't be able to make the repairs to your teeth that are necessary to restore your oral health. Calling your team at Ellicott City Smiles Dental Group first will save you time, money, and stress during a dental emergency.
First, we'll schedule you for a same-day emergency appointment if necessary. Then, we'll go over step-by-step what you should do to handle your emergency until you can see us. When you arrive for your appointment, we'll see you right away for pain relief and evaluation. We'll review our findings with you, explain your treatment options, and work with you to create a treatment plan. With our comprehensive services and team of specialists, we'll be able to get your oral health back on track in no time!
The Most Common Dental Emergencies
Our team is trained and equipped to handle a wide variety of dental emergencies, so when you call we'll be ready to answer questions, offer tips and guidance for care at home, and provide same-day care if necessary.
That being said, it also helps when you understand how to handle an emergency situation before it happens. So, here we've provided tips for handling common dental emergencies in Ellicott City and some important information about handling them below.
Understanding the Cost of Dental Emergencies
When you need dental work, it's natural to be curious about the cost. Unfortunately, there isn't a flat fee for treating a dental injury. Not to worry though! If you are interested in learning more about the cost of emergency dentistry in Ellicott City, we can help you. Keep reading to learn more about the factors that will play a role in the answer.
Remember, Every Dental Emergency is Different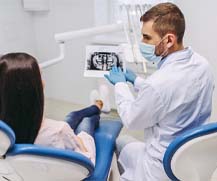 For us, treating each patient as an individual and customizing treatment according to their unique needs is what makes it basically impossible to provide an estimate for treatment without first examining the patient. However, regardless of the situation, it is never a good idea to put off getting treated for a dental emergency. Unlike some medical conditions that can get better with time, dental issues only progress over time. In other words, you'll only end up paying more to resolve the problem later on than if you address it right away.
Does Dental Insurance Cover Dental Emergencies?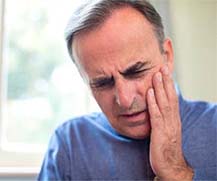 Are you currently insured? Then you may be wondering if your benefits can help lower your out-of-pocket cost. It's certainly possible! While some providers cover one annual emergency exam, others cover 50% to 80% of the cost of the necessary restorative care. Plus, we are proud to be in-network with Delta Dental, Cigna, and more. As a result, our knowledgeable team can help you file claims, maximize your benefits, and get the most out of your coverage.
Other Options for Making Dental Emergencies Affordable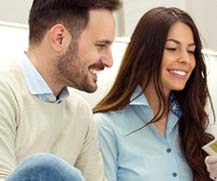 If you don't have dental insurance, don't automatically assume that treatment will be expensive. After all, our team happily accepts flexible financing through CareCredit and HCS. As a result, you can select a payment plan that fits in your budget (often with little-to-no interest attached too!). We would be happy to help you navigate this financial solution to make the experience as stress-free as possible. Just get in touch with our team to get started!
Taking Care of Your Smile Can Save You Money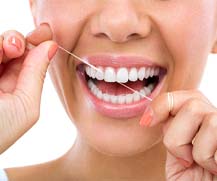 When it comes to saving money on dental care, proper prevention is essential. That starts with brushing for two full minutes twice a day and flossing daily and extends to getting a dental checkup and cleaning every six months and quitting unhealthy habits, like smoking. These measures may seem small, but they can make all the difference in keeping your teeth and gums happy and healthy. Additionally, the moment any unusual symptoms do arise, like pain or swelling, talk to our emergency dentist in Ellicott City. That way, dental problems are treated in the early stages, which is better for your smile and your wallet.
How to Prevent Dental Emergencies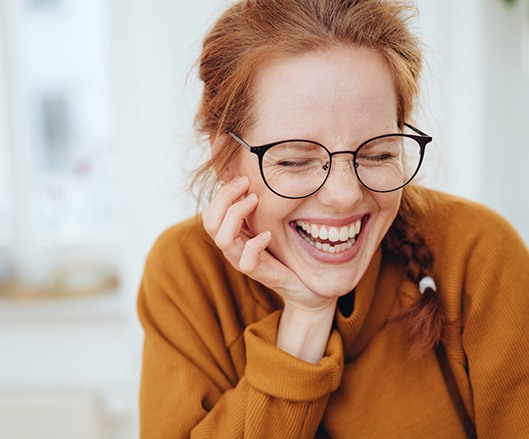 Although you can't avoid all dental emergencies completely, there are many steps you can take to prevent them. Taking proper care of your teeth and gums is one of the best ways to protect your smile from harm. For your convenience, our team at Ellicott City Smiles Dental Group has compiled a list of precautions you can take to lower your risk of a dental emergency.
Visit Your Dentist Every Six Months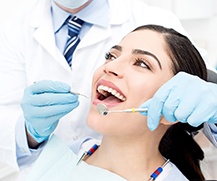 If you can't remember the last time you saw your dentist, make an appointment with them as soon as possible. Visiting our team at Ellicott City Smiles Dental Group every six months for a checkup and cleaning is essential to keep your smile in its very best shape. We'll conduct a thorough examination and professionally clean your teeth each time to help you maintain good oral health. These preventive visits allow us to address problems early on before they cost you a trip to your emergency dentist.
Practice Good Oral Hygiene at Home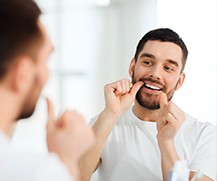 One of the most effective ways to prevent dental emergencies is by practicing good oral hygiene. Following a solid at-home dental care routine every day can ward off problems like cavities, decay, and gum disease. With that in mind, you need to make sure you're brushing twice a day, flossing daily, and rinsing daily with an ADA-approved mouthwash. These best practices can significantly lower your chances of experiencing a dental emergency in Ellicott City.
Maintain a Healthy Diet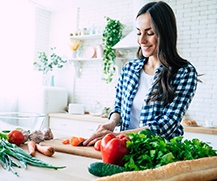 It may surprise you to learn that your diet has a significant impact on oral health. The foods you eat can become nourishment for bacteria in your mouth, potentially contributing to issues like decay, gum disease, or infections. To protect your mouth, you need to limit your intake of sugary, starchy, and acidic foods. It's best to maintain a diet full of nutrient-rich foods, such as fresh fruits, vegetables, whole grains, lean proteins, and dairy products. They're excellent for your smile and waistline!
Wear a Mouthguard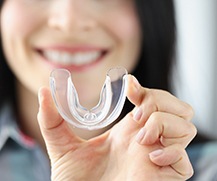 Do you regularly play sports or grind your teeth at night? If so, ask our team at Ellicott City Smiles Dental Group about a custom-made oral device. An athletic mouthguard can protect your pearly whites against any impact should you sustain a blow to the face. Meanwhile, a nightguard can keep your enamel safe from the impact of your teeth grinding against each other.
Do Not Use Your Teeth as Tools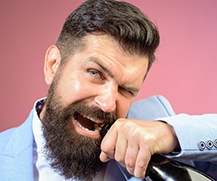 When you can't open a bottle or package, you may be tempted to use your teeth as a last resort. Unfortunately, doing so can easily land you in the dental chair of your emergency dentist's office. If you ever find yourself in this situation, you should wait until you have the right tool or ask someone to lend you a helping hand so you can avoid breaking a tooth or restoration.
Stop Your Pain With Root Canal Therapy
No one looks forward to a root canal. Let's face it, they have a bad reputation for being painful; however, new advancements now make them no worse than a traditional dental filling. While you may be a bit hesitant to have one, often this procedure could be the only option to save your tooth from an extraction. At Ellicott City Smiles Dental Group, you have nothing to fear. We will rehabilitate your tooth and your oral health.
A severe toothache could be a sign of an infection. If it is not treated quickly, it could cost you your tooth. We can save your smile with root canal therapy. The endodontic procedure will rehabilitate your damaged tooth and stop your pain. A custom-made dental crown is placed over it to prevent future complications while restoring a functional, attractive tooth.
Learn More About Root Canal Therapy
Dental Emergency FAQ's
Do you know what you would do if you had a dental emergency on your hands? Having a plan and a trusted emergency dentist to call could be the difference between saving and losing a tooth. We've answered some commonly asked questions that we receive from patients below, in hopes that they can help you act quickly and ease your pain.
How Do I Bring Down Facial Swelling?
Facial swelling is a common side-effect of dental emergencies like infections and trauma. In any case, you should always contact our dental office immediately so we can schedule an appointment for you as soon as possible to diagnose and treat the issue. In the meantime, you can help bring down the swelling and ease your pain by placing a cold compress on the affected area for 10 minutes on and 10 minutes off. It's important to avoid placing heat on it, because if the problem is an infection, this could cause it to spread or hurt even more than it already does.
Should I Go to the Emergency Dentist If Something is Wrong With My Jaw?
Many people wonder whether they should visit their emergency dentist or local urgent care if they're experiencing jaw pain or discomfort. If you feel as though your pain is life-threatening or requires immediate medical attention, such as a broken or fractured jawbone, then visit your emergency room as soon as possible. Otherwise, dental problems such as temporomandibular joint disorder (TMD) and orthodontic issues can also cause discomfort, in which case, our dental office would be your best choice.
Is Tooth Sensitivity an Emergency?
Dental sensitivity can be a sign of several types of oral health problems. However, it's worthwhile to see if you can get rid of this problem at home first. Over time, your enamel will erode and reveal the sensitive dentin underneath, which can react every time you eat or drink hot or cold items. You can help ease this by brushing with special sensitive toothpaste. There are even oral health products available that can help strengthen your enamel and prevent the problem from occurring in the future. If your teeth are still sensitive after this, make sure to schedule an appointment with your emergency dentist to find out what the source of your discomfort is.