Dentures – Ellicott City, MD
Classic Tooth Replacement at Its Finest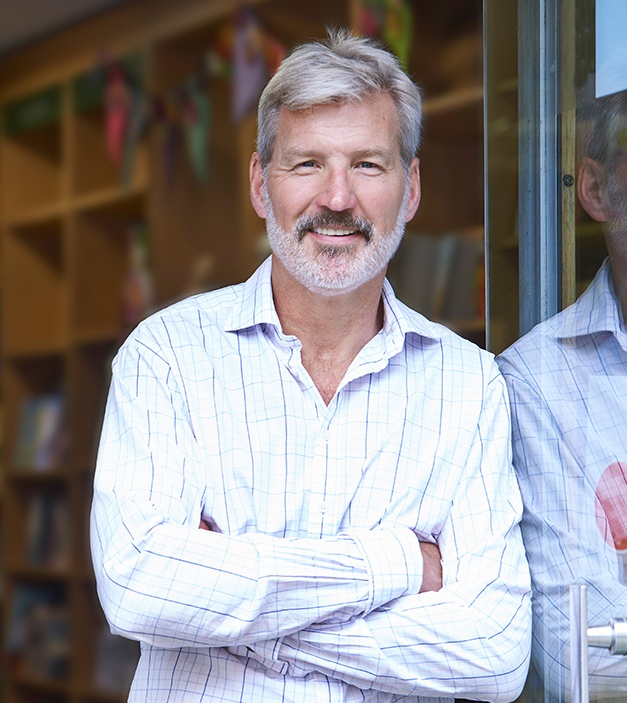 Every tooth is vital for you to chew a diversity of foods while pronouncing your words clearly. Not to mention, your teeth are invaluable to your self-esteem and your oral health. Unfortunately, despite several advancements in dentistry, tooth loss is a prevalent problem. When living with several missing teeth or complete tooth loss, you need an effective solution to restore your oral functions and your quality of life. Your dentist has the treatment you need using partial or full dentures in our Ellicott City, MD dental office.
Why Choose Ellicott City Smiles Dental Group For Dentures?
Experienced Prosthodontist on Staff
Dental Insurance Accepted
Friendly, Comfortable Dental Office Environment
Benefits of Dentures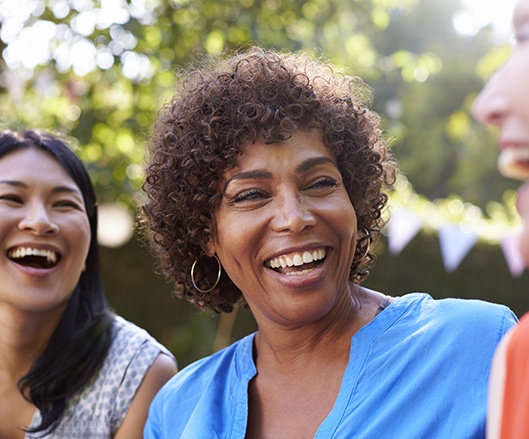 Compared to other replacement options, dentures have been the go-to tooth replacement treatment for decades. Not only do they effectively enable you to chew, speak, and smile with ease, but they are also typically the most affordable. Long gone are the days of fake-looking dentures that are uncomfortable, and Ellicott City Smiles Dental Group can provide you with more realistic results.
We use the latest technology to craft your custom dentures and create a lifelike set of teeth for your smile. We do our best to minimize slipping and discomfort, so you can easily and clearly speak, enjoy your favorite foods, and smile without worry. With the right maintenance, your new replacement teeth can last for several years. In fact, dentures have the potential to last for a decade, or more when combined with implants.
At your comprehensive consultation, we'll assess your tooth loss and discuss your goals so that we can recommend a treatment that best meets your needs.
Indications of Dentures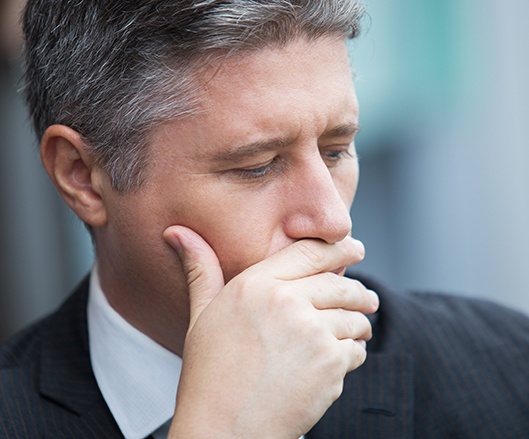 Depending on how many teeth you are missing and if you have any natural ones remaining, you have multiple options to complete your smile.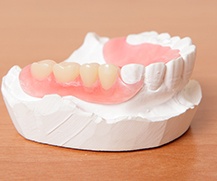 Partial Denture
A partial denture is recommended for those who still have a few teeth remaining. Essentially, it works like a puzzle to complete your smile. Custom-crafted prosthetic teeth are featured in a gum-colored base that is attached to a metal framework. This allows it to clip or clasp onto your remaining teeth to hold it in place. Your natural teeth must be healthy to support the partial denture.
Full Denture
Complete tooth loss is treated with a full denture which can be used for both the top or bottom arch. An impression of your mouth is taken to create an acrylic gum-colored base to hold your prosthetic teeth. Your denture attaches to your gum tissue using suction or an adhesive.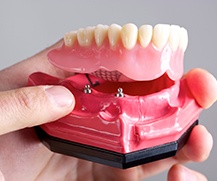 Implant-Retained Denture
As an alternative to a traditional partial or denture, you can enjoy the security of dental implants. Implant posts are surgically placed into your jawbone to act as new tooth roots. This also anchors your denture in place, so you never need to worry about slipping or irritation again.
Understanding the Cost of Dentures
There are various factors influencing the cost of dentures in Ellicott City, such as the type of denture, additional procedures, and your dental coverage. We help you maximize the value of your insurance policy to reduce the amount you need to pay out-of-pocket. We also accept a variety of payment options to cover any remaining balance to keep your new smile affordable.
You do not need to live with the challenges of missing teeth. We can help you invest in your quality of life with dentures. Contact our dental office today to schedule your consultation for a complete smile.