Dentures – Ellicott City, MD
Classic Tooth Replacement at Its Finest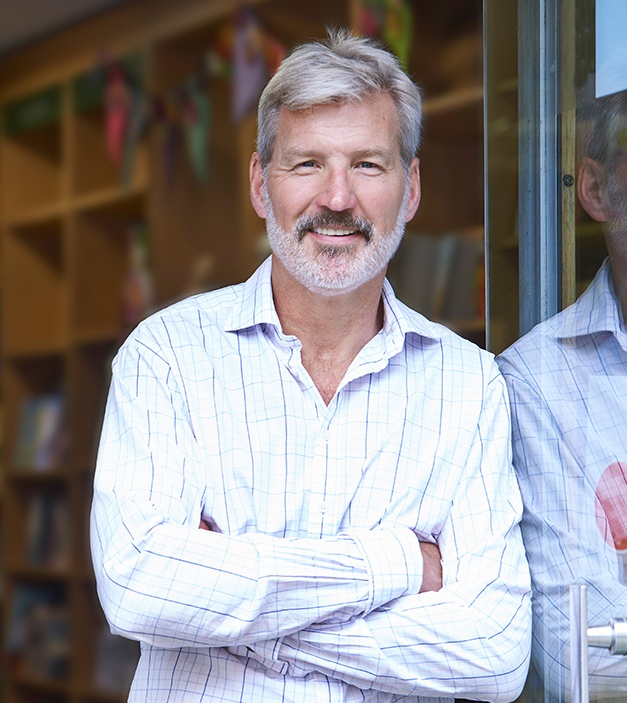 Every tooth is vital for you to chew a diversity of foods while pronouncing your words clearly. Not to mention, your teeth are invaluable to your self-esteem and your oral health. Unfortunately, despite several advancements in dentistry, tooth loss is a prevalent problem. When living with several missing teeth or complete tooth loss, you need an effective solution to restore your oral functions and your quality of life. Your dentist has the treatment you need using partial or full dentures in our Ellicott City, MD dental office.
Why Choose Ellicott City Smiles Dental Group For Dentures?
Experienced Prosthodontist on Staff
Dental Insurance Accepted
Friendly, Comfortable Dental Office Environment
Benefits of Dentures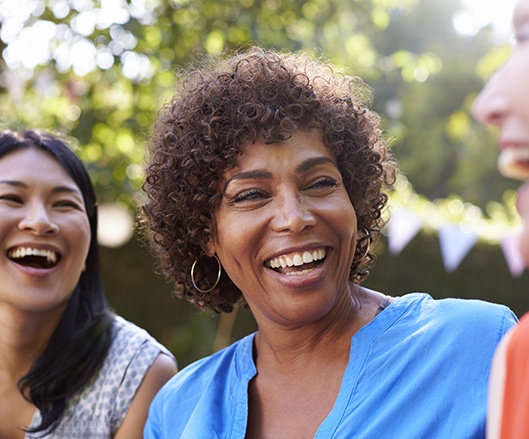 Compared to other replacement options, dentures have been the go-to tooth replacement treatment for decades. Not only do they effectively enable you to chew, speak, and smile with ease, but they are also typically the most affordable. Long gone are the days of fake-looking dentures that are uncomfortable, and Ellicott City Smiles Dental Group can provide you with more realistic results.
We use the latest technology to craft your custom dentures and create a lifelike set of teeth for your smile. We do our best to minimize slipping and discomfort, so you can easily and clearly speak, enjoy your favorite foods, and smile without worry. With the right maintenance, your new replacement teeth can last for several years. In fact, dentures have the potential to last for a decade, or more when combined with implants.
At your comprehensive consultation, we'll assess your tooth loss and discuss your goals so that we can recommend a treatment that best meets your needs.
Indications of Dentures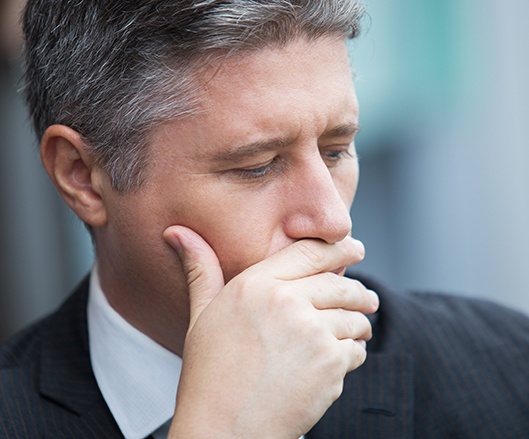 Depending on how many teeth you are missing and if you have any natural ones remaining, you have multiple options to complete your smile.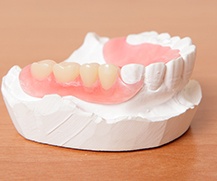 Partial Denture
A partial denture is recommended for those who still have a few teeth remaining. Essentially, it works like a puzzle to complete your smile. Custom-crafted prosthetic teeth are featured in a gum-colored base that is attached to a metal framework. This allows it to clip or clasp onto your remaining teeth to hold it in place. Your natural teeth must be healthy to support the partial denture.
Full Denture
Complete tooth loss is treated with a full denture which can be used for both the top or bottom arch. An impression of your mouth is taken to create an acrylic gum-colored base to hold your prosthetic teeth. Your denture attaches to your gum tissue using suction or an adhesive.
Implant-Retained Denture
As an alternative to a traditional partial or denture, you can enjoy the security of dental implants. Implant posts are surgically placed into your jawbone to act as new tooth roots. This also anchors your denture in place, so you never need to worry about slipping or irritation again.
Understanding the Cost of Dentures
There are various factors influencing the cost of dentures in Ellicott City, such as the type of denture, additional procedures, and your dental coverage. We help you maximize the value of your insurance policy to reduce the amount you need to pay out-of-pocket. We also accept a variety of payment options to cover any remaining balance to keep your new smile affordable. You do not need to live with the challenges of missing teeth. We can help you invest in your quality of life with dentures. Contact our dental office today to schedule your consultation for a complete smile. Read more as we go over some important information about the cost of dentures in Ellicott City.
Factors That Affect the Cost of Dentures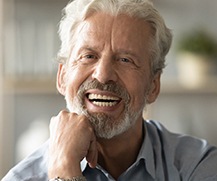 There are several factors that can impact the overall cost of dentures. These aspects involve:
The number of missing teeth
The materials your dentures will be constructed of, such as porcelain or acrylic
Any necessary preparatory procedures (gum disease therapy, tooth extractions, etc.)
While you will want your dentures to be affordable, it's important that they serve as reliable supports for your smile. Without the proper materials and preparation, your restorations can be at risk of easily breaking or needing more frequent replacements. For this reason, it's best to think of dentures as a worthwhile investment for the long run.
Are Implant Dentures More Expensive?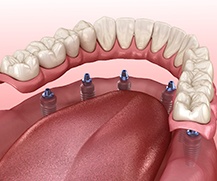 Since implant dentures require surgically embedding titanium posts into your jawbone, they will require a higher initial cost. However, they are also more reliable on a daily basis, as they'll be anchored to your jaw and won't shift out of place. They can stimulate and preserve your bone, offering increased biting strength and a youthful facial structure. While traditional dentures will need to be replaced every 5 to 7 years, implant-supported ones can last you for decades! With all these factors combined, implant dentures can often save you thousands of dollars in the long run despite being initially more expensive than their traditional counterparts.
Does Dental Insurance Cover Dentures?
Most dental insurance plans cover restorative dental treatments like dentures. While it varies between policies, many of them offer up to 50% coverage. We are in-network with several dental insurance providers and can also accept out-of-network companies to help make your treatment more affordable.
Other Options for Making Dentures Affordable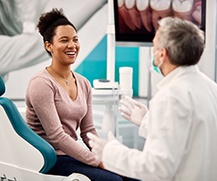 Even if you don't have dental insurance or your plan won't cover the costs completely, we can still offer a flexible payment plan to help manage your expenses. Instead of paying the entire sum at once, you'll be able to pay low- to no-interest monthly payments with our partners at CareCredit and Health Credit Services. With their help, you can appreciate a stress-free plan while enjoying your fully restored smile!
If you'd like to know more about the cost of dentures, feel free to schedule a consultation with our dental team today! We'll be more than happy to answer your questions about your future restorations.
Denture FAQs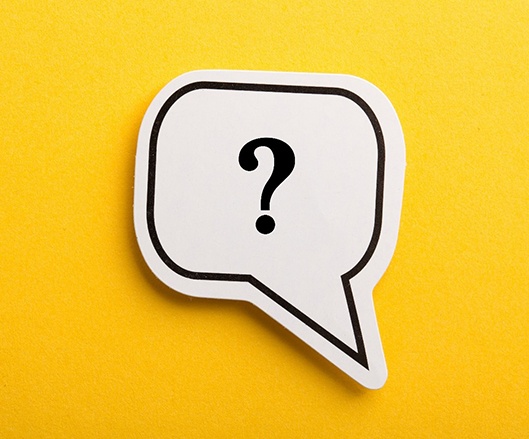 Our high-quality, personalized dentures in Ellicott City are classic tooth replacement at its finest. If you're interested in replacing your missing teeth with this reliable restoration, we invite you to come see us for a consultation. We'll take the time to fully explain all your options and answer all of your questions personally. In the meantime, we've gathered some of the most common questions we get below so you can learn more about dentures. When you're ready to schedule an appointment, or if you don't see the answers you're looking for, give us a call!
How Long Do I Have to Wait to Get Dentures After a Tooth Extraction?
In some cases, we may recommend having one or more of your teeth extracted before getting dentures. Traditionally, you'll need to wait six to eight weeks after your extraction to begin the dentures process, but every situation is unique. The exact amount of time will depend on what type of dentures you're receiving, how many teeth you're having pulled, and your natural recovery process. It's essential that your gums are fully healed from the extraction process before dentures to ensure the fit is comfortable and secure. In some cases, implant dentures like All-On-4 implants can be placed on the same day as a tooth extraction, but this varies from case to case. We'll be able to give you a personalized timeline when you visit us for a consultation.
Can I Sleep with My Dentures In?
We understand: no one wants to be caught without their teeth! However, it's important that you take your dentures out every night before going to sleep. This serves two very important purposes. First, it takes pressure off of your gums, which improves its circulation and promotes healthy tissue without any irritation. Secondly, soaking your dentures is the easiest way to fully clean all the little nooks and crannies that could potentially harbor plaque and bacteria.
Can I Eat Steak with Dentures?
Eating with traditional removable dentures takes a bit of time and practice. When you first begin wearing dentures, we recommend sticking to a diet of soft foods and small bites. As you begin to feel more confident in your chewing abilities, you can begin to add more foods into your daily diet. While everyone is different, it typically takes patients about a month to adjust to eating with dentures. Tough meats like steak can be a challenge to eat with dentures, but you should be able to do it with ease if you take the right precautions. Cut your steak into small pieces and chew slowly, being sure to chew evenly on both sides of your mouth. Using a small bit of adhesive to stabilize your dentures can also be very helpful.
What Should I Do If My Dentures Feel Uncomfortable?
If you notice that your dentures are beginning to feel loose or uncomfortable, it may be time to have them realigned. Your mouth will naturally begin to change shape after tooth loss, which means your dentures will gradually lose their close, secure fit. If your dentures ever feel uncomfortable, don't hesitate to give us a call right away! We may be able to readjust your dentures to improve their fit and feel. However, after about five to seven years of use, it's likely your dentures will need to be replaced entirely.