Meet Your Dental Team – Ellicott City, MD
Get to Know Us Better
In our team, we've assembled highly-trained dental professionals who share the same goal—making sure each patient has a stress-free dental experience every time they come in. Whether calling in or here in person, you'll always find us here to answer your questions and meet your needs, so just let us know how we can lend a helping hand. If you want to get to know some the friendly faces you'll meet here at Ellicott City Smiles Dental Group, just keep reading below.
Rachel – Office Manager/ Dental Assistant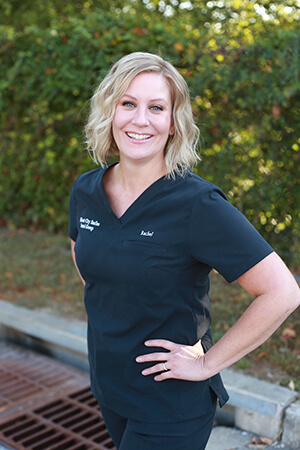 Rachel attended Hagerstown Community College for her education and is certified in dental radiation, CPR, HIPPA, and OSHA. Overall, she's been a part of the dental world for well over 15 years so far – and most of that time has been spent at our dental office! She always goes the extra mile to help our patients have great experiences.
Rachel is married with two sons and two stepdaughters. When she has free time away from work, she enjoys hiking, gardening, using essential oils, and taking care of her family's nine chickens. She also LOVES hot peppers and spicy food!
Erika – Registered Dental Assistant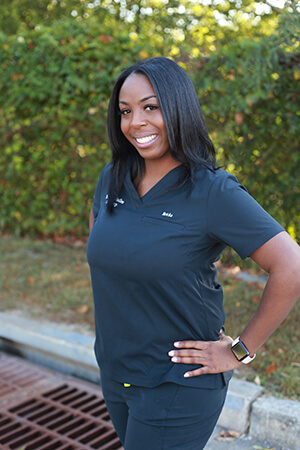 Ericka attended Howard Community College before studying dental assisting at Fortis College. Today, she is an EFDA with certifications in radiation health and safety. She loves working closely with our patients and getting to know each person's unique personality so well from appointment to appointment! New visitors will be sure to love her compassionate personality.
A Silver Spring native, Ericka has a very caring and loving family. When she isn't busy at the dental office, her favorite hobby is traveling around the world.
Brenda – Registered Dental Hygienist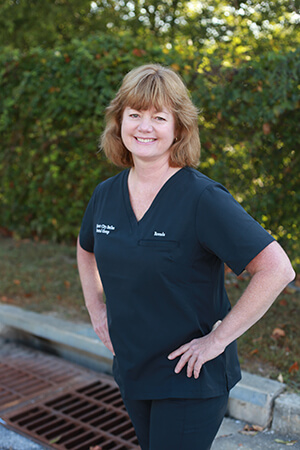 Brenda's dental career impressively covers over 40 years so far, with nearly half of them spent right here at our dental office. She studied dental hygiene at the Community College of Baltimore and also completed her certifications in local anesthesia and nitrous oxide at the University of Maryland School of Dentistry. Today, she strongly feels that dental hygiene has given her an amazing opportunity to build lasting relationships with patients and coworkers, as well as make a healthy difference for everyone. She loves her work family!
Away from work, Brenda has two adult children. Her daughter Erin is a financial analyst who lives in Baltimore, and her son Ryan is a psychology in Elkridge with his wife Heather and their two dogs Dobby and Luna. In her free time, she enjoys being outdoors, camping, and keeping up with sports – she's never missed an O's game, win or lose! She also always enjoys taking on a good home improvement project.
Sheyoka – Registered Dental Hygienist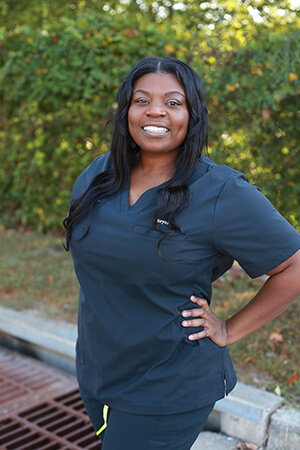 Sheyoka is originally from Maryland, and she has been working as a dental hygienist for decades now. She has her certifications to administer local anesthesia and nitrous oxide. While she loves lots of different parts of her job, she is particularly passionate about caring for geriatric and pediatric patients! Helping them prevent dental problems is so rewarding.
Outside of working hours, Sheyoka's top priority is always spending quality time with her family.
Courtney – Front Desk Receptionist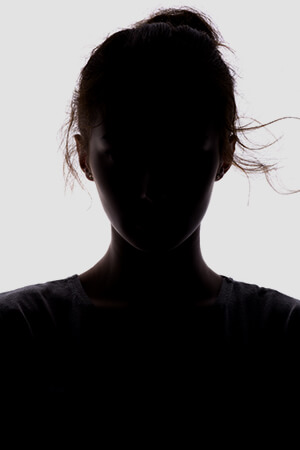 Courtney has worked in the dental field for nearly five years so far. She loves how the team feels just like a family here at Ellicott City Smiles Dental Group! She also always enjoys helping the friendly patients with their various questions and concerns.
At home, Courtney has a young child who she spends all of her time with outside of work. Some of their favorite activities include going out on the boat and baking yummy cakes/cookies. In her free time, being outside with nature and family is always a top priority.