All-On-4 – Ellicott City, MD
Stabilize Your Denture with Dental Implants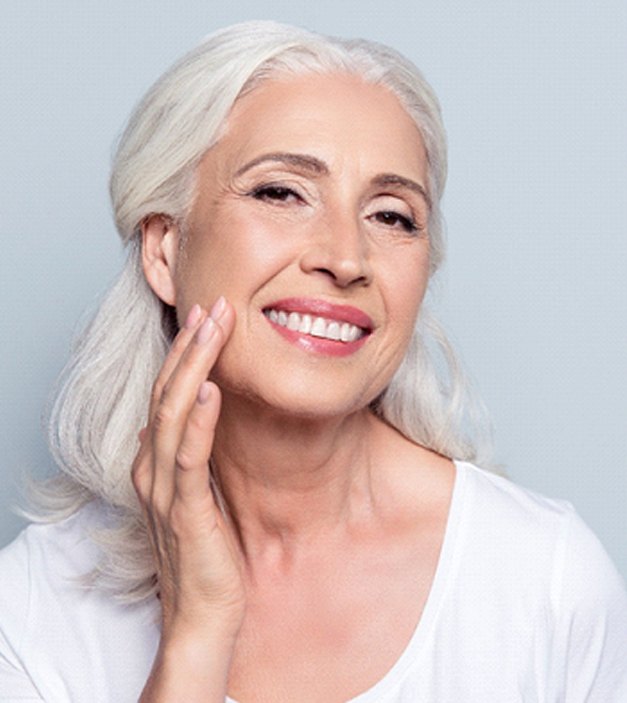 If you've lost all your natural teeth in one or both arches, you have more options than ever to rebuild a beautiful smile. You've likely given a traditional denture a try but were disappointed with the results. Although several improvements over the years have enhanced their fit and function, they'll always have their limitations. As an alternative, many patients are choosing implant-retained dentures to replace their missing teeth. Unfortunately, people who have experienced bone loss may not be a candidate for them. If you're lost density in your jaw, you can skip bone grafting and enjoy the benefits of dental implants using a revolutionary treatment. All-On-4 implants in Ellicott City are the next best thing to your real teeth.
How Does All-On-4 Work?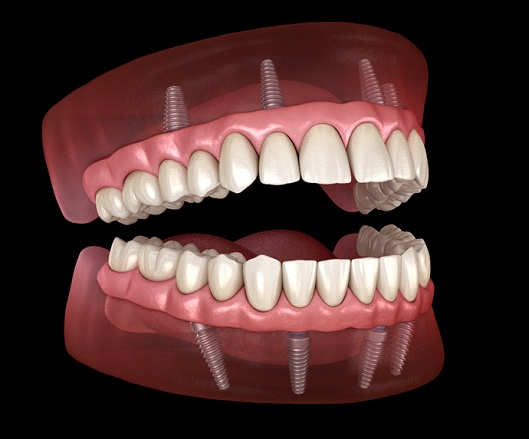 A traditional denture rests on top of your gum tissue using suction or an adhesive. As a result, it's normal to experience some slipping and irritation. To resolve the common complaints of a conventional denture, 8 to 10 implant posts can anchor it to your jawbone. Although this is a great alternative, many patients aren't a candidate for implant-retained dentures because they've experienced bone loss.
All-On-4 implants are often the ideal solution for patients who have low bone density because only 4 implant posts are needed to support the denture. Although fewer posts are required, you'll still enjoy the same exceptional benefits of an implant-retained denture.
Am I a Candidate for All-On-4 Implants?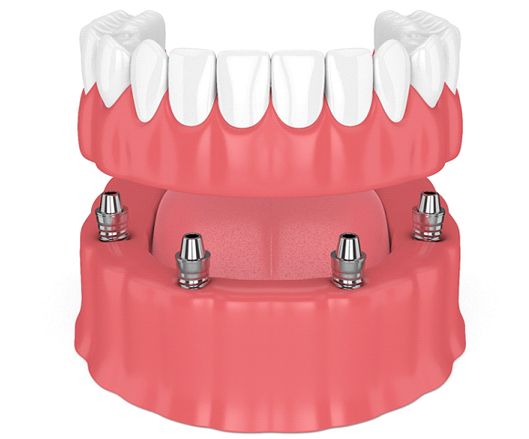 If you've experienced significant bone loss in one or both arches, you might be a candidate for All-On-4; however, you'll still need an initial consultation with your implant dentist in Ellicott City. Generally, patients who have good oral and general health are candidates for dental implants, but you'll still need a thorough consultation to look for any hidden issues, like infection.
What are the Benefits of All-On-4 Implants?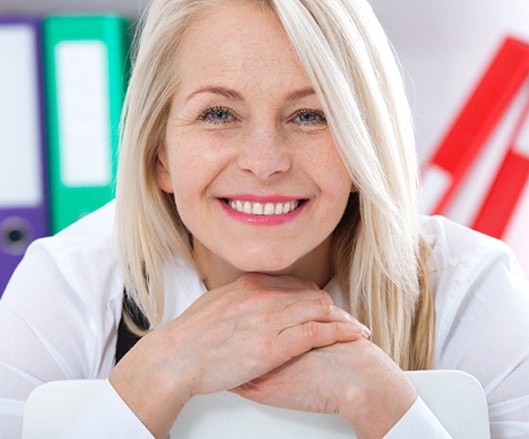 All-On-4 combines the benefits of dental implants with a few other advantages, such as:
Over a 95% success rate.
Looks natural to smile confidently.
Regain as much as 70% of your natural biting force.
Eliminates slipping and irritation.
Preserves your jawbone's density.
Supports facial tissues.
Easy maintenance and care.
Doesn't require bone grafting.
Long-term, cost-effective solution.
How Does All-On-4 Differ?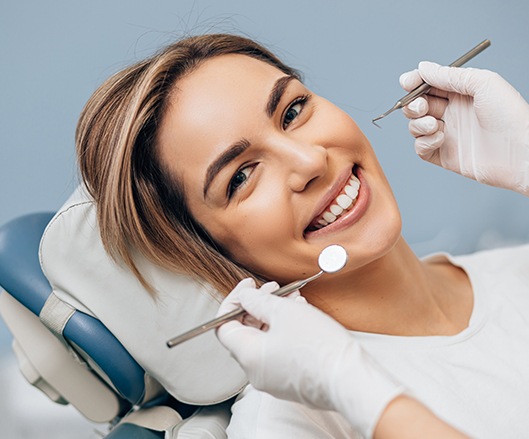 All-On-4 is a bit unique compared to traditional implant-retained dentures. The implant posts are inserted into the thickest parts of the jaw. This can often eliminate the need for bone grafting to knock several months off your treatment plan.
In addition, many patients are fitted with a temporary denture the same day as their placement surgery instead of having to wait several months like with that of the traditional method. You won't need to go without any teeth while you heal to instantly restore a confident, functional smile.
Schedule Your Consultation Today
If you've lost all your teeth in 1 or both arches, don't settle for anything less than the best. Contact our office today to schedule your consultation for All-On-4. We look forward to giving you a beautiful, functional smile that lasts.