Sedation Dentistry – Ellicott City, MD
Afraid of the Dentist? We Can Help!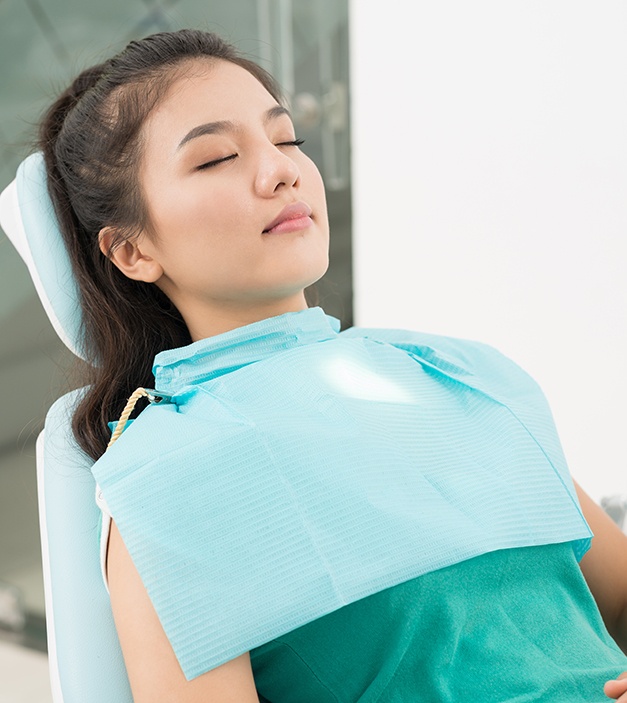 It happens all too often—patients avoid visiting the dentist for years because they feel anxious or afraid. Unfortunately, most of the time this negligence leads to major problems and severe dental pain that could have easily been avoided. At Ellicott City Smiles Dental Group, your comfort is among our top priorities, and we go the extra mile to make sure that you feel safe and well cared for from the moment you arrive until you check out. Read on to learn how we address dental anxiety and fear in our patients with sedation dentistry in Ellicott City, MD.
Why Choose Ellicott City Smiles Dental Group For Sedation Dentistry?
Gentle Nitrous Oxide
Powerful, Effective Solutions Offered
Highly Trained Dental Team
Oral Conscious Sedation Dentistry
Are you more than just a little nervous about going to the dentist? If you're feeling terrified or are undergoing a complex procedure, oral conscious sedation may be the perfect solution for you. About an hour before your appointment, you will take a prescribed pill that we provide so that when you're sitting in the treatment chair, you'll already feel the strong effects. Although awake, you won't likely remember much of your visit afterward.
Nitrous Oxide Sedation Dentistry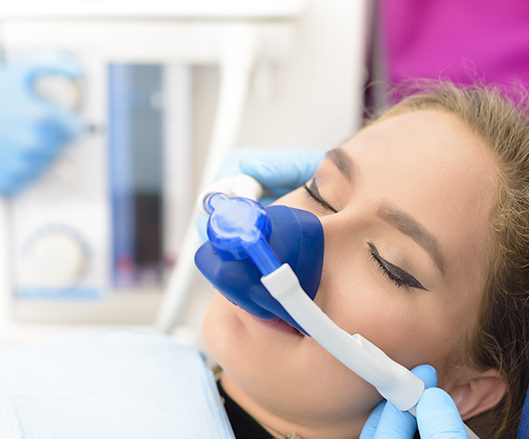 If you need to only take the edge off your nerves to feel completely comfortable at our dental office, nitrous oxide can help soothe you. In fact, it's so gentle that we can use it safely on children. The odorless gas is inhaled through a small nasal mask, and within a minute, the patient feels warm, relaxed, and content. When we're finished with our work, we'll remove the mask, and the effects will subside almost instantly, allowing the patient to return to their day without any side effects.
IV Sedation Dentistry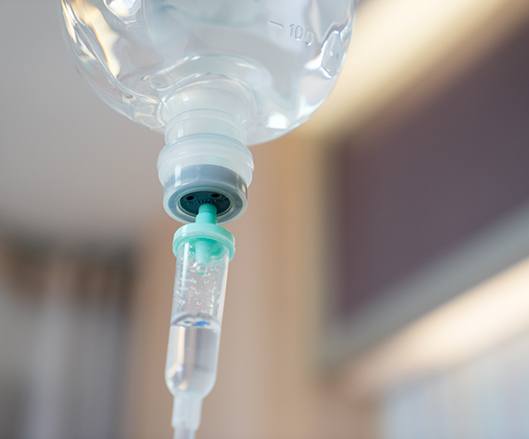 Although oral conscious sedation is powerful, it has some downsides. Not only does it take a while to kick in, but the dosage cannot be adjusted or changed during the procedure. However, IV sedation can be just as effective, and because it is delivered directly to the bloodstream, the patient can feel its effects within minutes. If necessary, we can make adjustments to keep the patient comfortable throughout the appointment.
General Anesthesia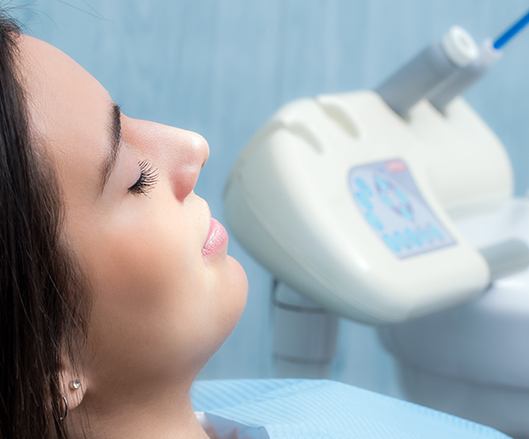 In some circumstances, such as if the patient struggles to sit comfortably for prolonged periods of time, we may opt to use general anesthesia. Our team has been trained to handle these situations with great care and will monitor you closely throughout the entire procedure to make sure you stay safe and comfortable the whole time. As with oral conscious and IV sedation, you'll need to have someone drive you to and from the appointment and stay with you as the effects of the anesthesia wear off.
Sedation FAQs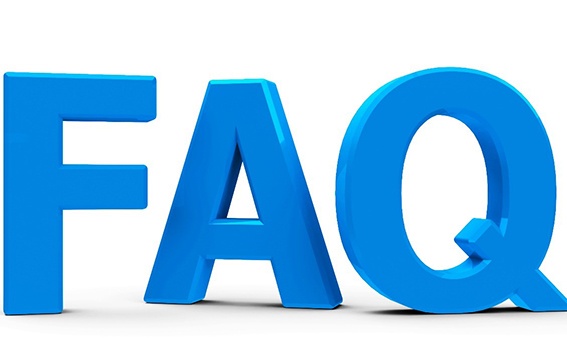 If you suffer from dental-related fears and phobias or need a complex dental procedure, sedation dentistry can make your experience comfortable and enjoyable. It's normal to have a few concerns before you're ready to agree to sedation, but there isn't any reason to worry. We will explain everything during your initial consultation. While you wait for your appointment, here are the answers to a few of the most common questions patients ask us about sedation to help calm your nerves.
Will I still feel pain?
Many people avoid their dentist or delay treatments because they fear pain. You won't need to anticipate any discomfort when choosing sedation dentistry. In addition to the sedative, we also use a local anesthetic to numb the area. When combined with the appropriate sedation, you'll have a lowered awareness level, so it's unlikely you will have any pain during your visit.
Will I remember the procedure?
Depending on the sedative used, you won't remember very much of your appointment. Time will fly by as you reach a deep level of relaxation to the point you might even fall asleep. It may only feel like a short nap, but an hour or longer may have passed by. As the effects of the sedative dissipate, you'll become more alert and responsive; however, you may not be able to recall anything about your procedure.
Is sedation dentistry safe?
There are many misconceptions regarding the safety of sedation dentistry, but it has few risks of complications. We'll perform a thorough consultation to ensure there is a minimal risk of complications. We'll also closely monitor you during your visit to watch for any negative reactions, which are rare.
Are there any side effects?
Often, there aren't any significant side effects associated with sedation dentistry. The effects of certain sedatives can take a few hours to dissipate. During that time, you may experience drowsiness, hiccups, dry mouth, and other non-severe issues, but they will subside within a short time. It's best to take it easy for the rest of the day after your appointment to allow the effects to cease and to give your body time to recover.
How much does sedation dentistry cost?
There isn't a set fee for sedation dentistry because the cost is determined by your specific needs, such as the sedative that's used and the amount delivered. We'll provide you with a custom estimate during your initial consultation and discuss the fees associated with the plan. A member of our team will explain your payment options, like using a traditional method or third-party financing.
Can I use my dental insurance to pay for sedation dentistry?
Every policy is unique, but some plans can be used to help offset the amount you need to pay out-of-pocket. We will work on your behalf with your insurance company to file the necessary claims, so you have one less thing to worry about. Our dental team will help you maximize your benefits to lower the amount you need to pay. You'll enjoy comfortable care without breaking the bank.