Sedation Dentistry – Ellicott City, MD
Afraid of the Dentist? We Can Help!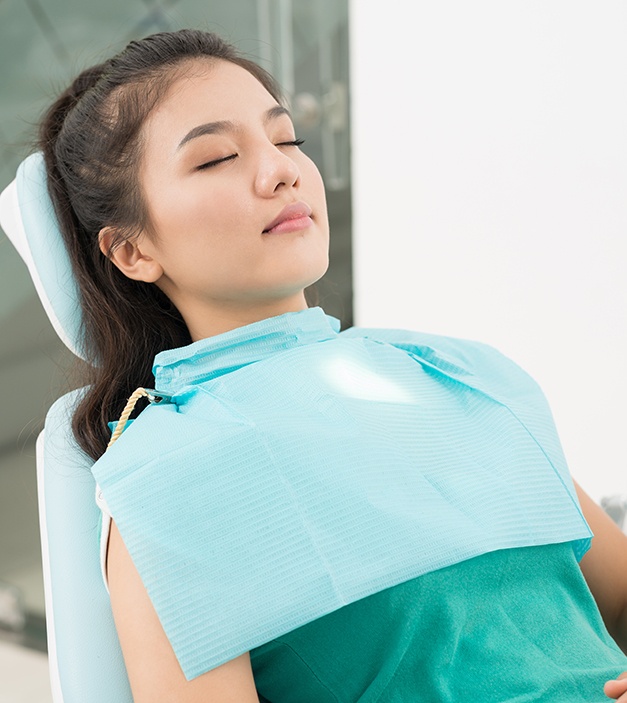 It happens all too often—patients avoid visiting the dentist for years because they feel anxious or afraid. Unfortunately, most of the time this negligence leads to major problems and severe dental pain that could have easily been avoided. At Ellicott City Smiles Dental Group, your comfort is among our top priorities, and we go the extra mile to make sure that you feel safe and well cared for from the moment you arrive until you check out. Read on to learn how we address dental anxiety and fear in our patients with sedation dentistry in Ellicott City, MD.
Why Choose Ellicott City Smiles Dental Group For Sedation Dentistry?
Gentle Nitrous Oxide
Powerful, Effective Solutions Offered
Highly Trained Dental Team
Oral Conscious Sedation Dentistry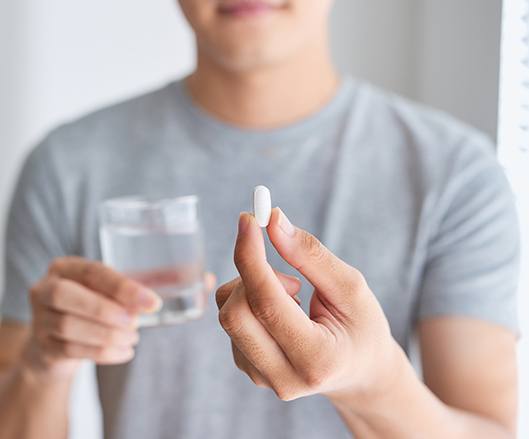 Are you more than just a little nervous about going to the dentist? If you're feeling terrified or are undergoing a complex procedure, oral conscious sedation may be the perfect solution for you. About an hour before your appointment, you will take a prescribed pill that we provide so that when you're sitting in the treatment chair, you'll already feel the strong effects. Although awake, you won't likely remember much of your visit afterward.
Nitrous Oxide Sedation Dentistry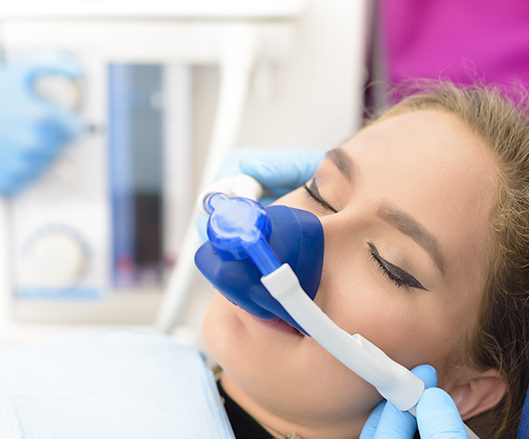 If you need to only take the edge off your nerves to feel completely comfortable at our dental office, nitrous oxide can help soothe you. In fact, it's so gentle that we can use it safely on children. The odorless gas is inhaled through a small nasal mask, and within a minute, the patient feels warm, relaxed, and content. When we're finished with our work, we'll remove the mask, and the effects will subside almost instantly, allowing the patient to return to their day without any side effects.
IV Sedation Dentistry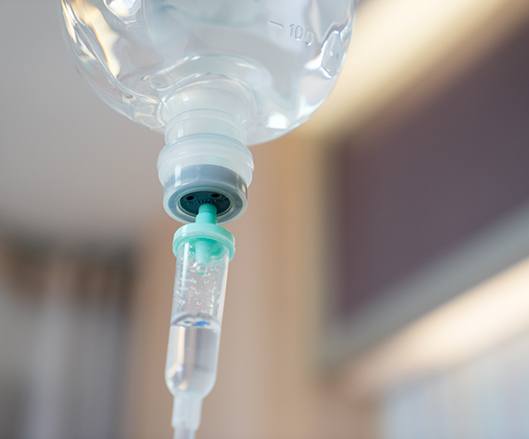 Although oral conscious sedation is powerful, it has some downsides. Not only does it take a while to kick in, but the dosage cannot be adjusted or changed during the procedure. However, IV sedation can be just as effective, and because it is delivered directly to the bloodstream, the patient can feel its effects within minutes. If necessary, we can make adjustments to keep the patient comfortable throughout the appointment.
General Anesthesia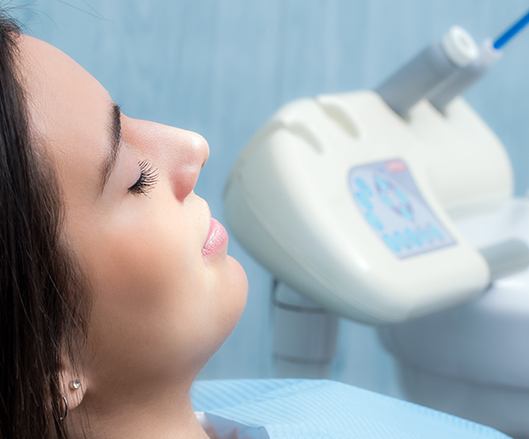 In some circumstances, such as if the patient struggles to sit comfortably for prolonged periods of time, we may opt to use general anesthesia. Our team has been trained to handle these situations with great care and will monitor you closely throughout the entire procedure to make sure you stay safe and comfortable the whole time. As with oral conscious and IV sedation, you'll need to have someone drive you to and from the appointment and stay with you as the effects of the anesthesia wear off.