Advanced Dental Services & Technology – Ellicott City, MD
State-of-the-Art Technology to Make You Smile
Dental care shouldn't just be effective—it should be comfortable as well. Along with our years of experience, we can ensure this because Ellicott City Smiles Dental Group is dedicated to using only the latest dental technology. With it, we can provide even better care in less time while protecting our patients from discomfort. To learn more about some of the great tools we can use to give you the easiest dental experience of your life, simply read on below.
Committed to Comfortable, Productive Dental Experiences
3D Guided Implant Technology for Fewer Complications
Early Cavity Detection with Conservative Treatment
Digital X-rays with Less Radiation
The Green CT2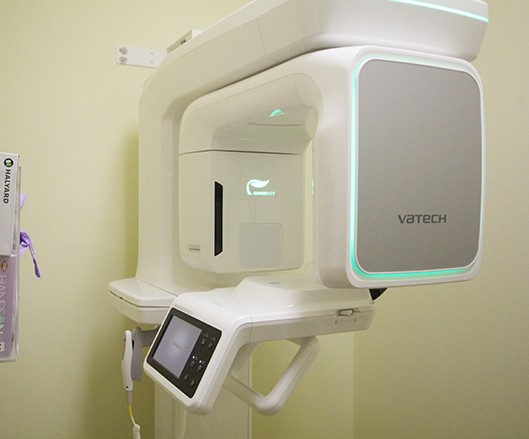 The Green CT2 does far more than simply capture X-rays at incredibly low doses of radiation (up to 70 percent lower than other varieties.) It's able to do so without sacrificing image quality in the process. The more detailed the images, the more we can improve diagnostic accuracy and treatment planning, creating a better dental experience for patients overall. Furthermore, our digital X-ray machine can capture many areas of the mouth and skull while minimizing radiation exposure in areas not being scanned. Lastly, our system carries built-in CAD/CAM technology, allowing the creation of surgical guides for dental implant treatment and plastic models for custom whitening trays.
Intraoral Camera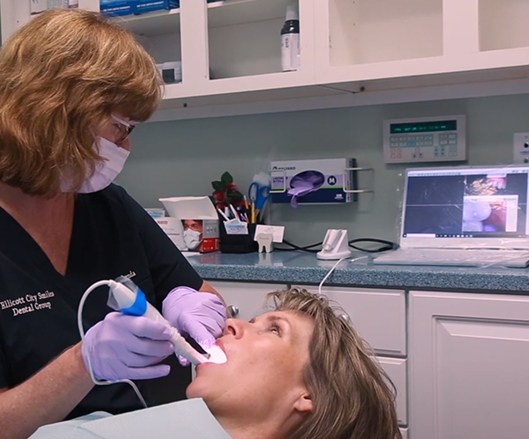 Sometimes, when a cavity or other problem isn't causing you noticeable pain, it can be challenging to understand the issue, especially because you can't easily view the inside of your own mouth. Using Mouthwatch and Cannon DSLR intraoral cameras, however, we can show you exactly what we see and take the time to explain the problem. That way, you can determine the best course of action to take for your smile.
Digital X-Rays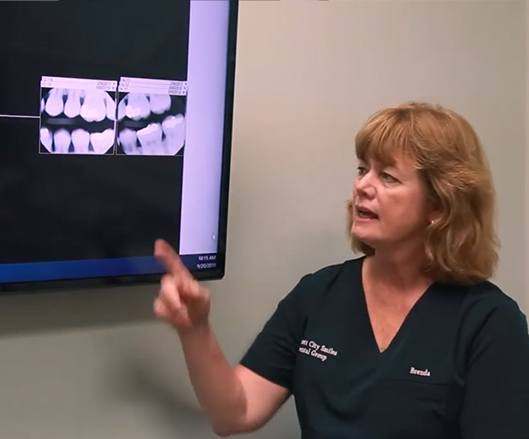 Digital x-rays enable us to catch potentially hidden dental issues faster than ever before while keeping our patients completely safe. Compared to traditional film-based x-rays, digital x-rays can be created in much less time, don't require toxic darkroom chemicals to be developed, and better yet, emits up to 90% less radiation. Plus, because everything is entirely digital, images can be shared, stored, and sent infinitely in an instant.
Cavity Detection System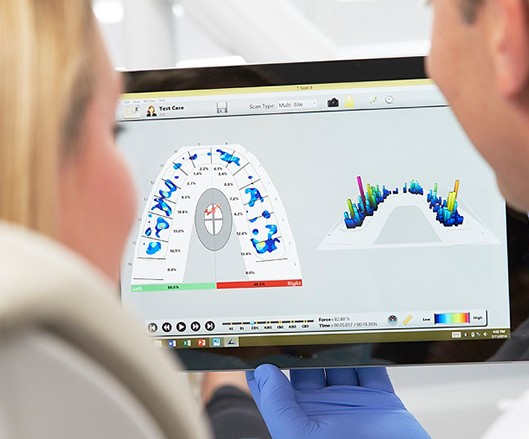 Thanks to DIAGNOdent, we can detect even the slightest signs of tooth decay and intervene before it can ever develop into a cavity. It uses a beam of light to scan the thickness of the enamel and can find signs of decay that would normally be missed during a traditional visual exam. With this tool, we can help you preserve more of your natural teeth over time, which will lead to sustained oral health and less time spent in the dental chair.
ZEISS Dental Microscope
The ZEISS Dental Microscope allows our team to get a much closer look at a patient's oral structures, meaning we can find even the smallest indication of a potential problem. This is extremely helpful for many reasons, but in particular, it's great for diagnosing gum disease. It allows us to spot the infection during its earliest stages, meaning we can treat it before it has a chance to spread or cause any lasting damage to the teeth or gums.