Cosmetic Dentistry – Ellicott City, MD
Look and Feel Your Best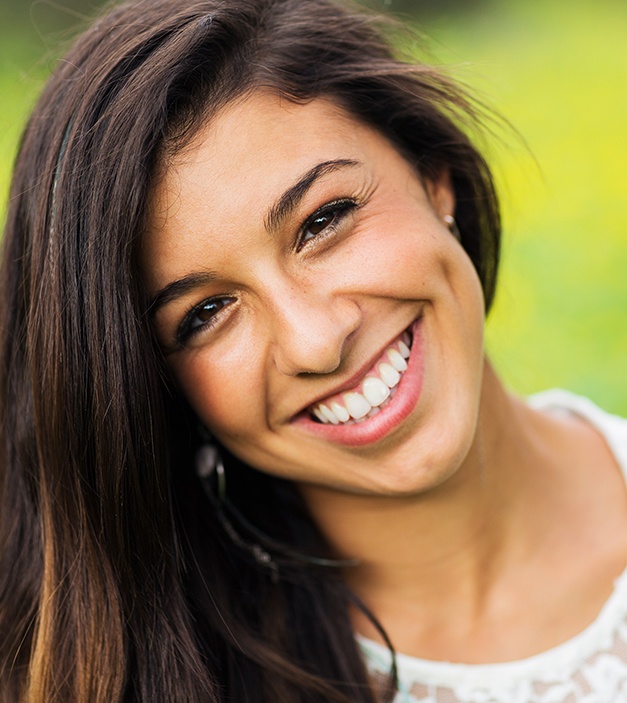 Your smile is probably the first thing that people notice about you. What do you think it's telling the world? If you have stains, chips, or gaps that constantly make you feel self-conscious, then it may not be expressing who you truly are. With cosmetic dentistry, we can easily eliminate any imperfection and give you a smile that always fills you with confidence. Whether you just want whiter teeth or a complete makeover, we'll make sure you leave our dental office with amazing results. To get started, please contact us today for an appointment to discuss cosmetic dentistry in Ellicott City, MD.
Why Choose Ellicott City Smiles Dental Group For Cosmetic Dentistry?
High-Quality Materials Used for Best Results
In-Office Whitening Available
Advanced Treatment with Invisalign, Lumineers, and More
Porcelain Veneers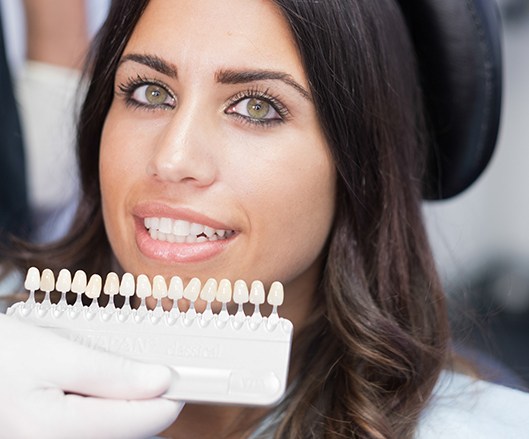 If your smile has multiple aesthetic flaws, porcelain veneers are simply the best way to take care of them all at once. With this one treatment, we can:
Instantly whiten your teeth
Fix chips and cracks
Make misshapen teeth look more uniform
Close gaps
Align slightly crooked teeth
They are extremely thin ceramic coverings that are bonded directly to the teeth, and they are always custom-made. Whether you want to fix a single tooth or get a complete set to transform your smile, they always provide beautiful results.
Lumineers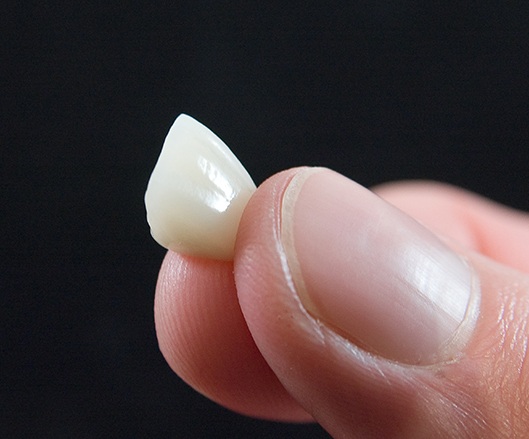 Lumineers are exactly like porcelain veneers—thin, ceramic pieces that fit over the front of your teeth. What makes this treatment special? They are even thinner! As a result, we don't have to remove any enamel from the front surfaces of your teeth to make room for them like we need to do for porcelain veneers, making this treatment reversible, just in case you change your mind. The ceramic material reflects light just like natural enamel, so all everyone will see is a beautiful, flawless smile.
Metal-Free Dental Restorations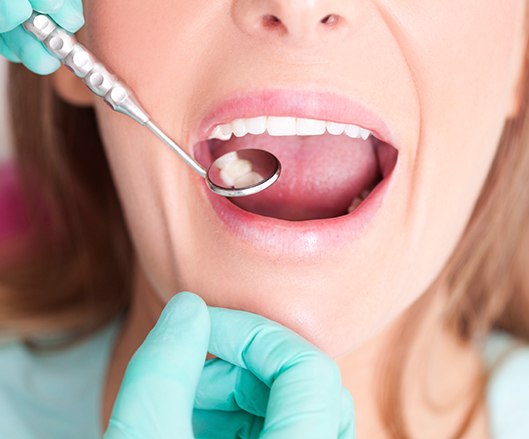 If one of your front teeth has been damaged due to decay or an accident, we'll use a custom-made, all-porcelain crown to repair it so your new tooth will blend in seamlessly with your smile. It'll be specially shaded to match your natural tooth color, and thanks to our in-house technology, we can even design, mill, and place it in just one visit. With it, you won't have to choose between strength and beauty; you can have it all.
Dental Bonding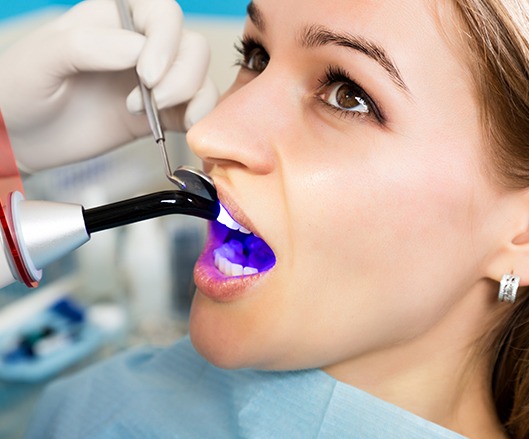 Does your smile have small chips, cracks, or gaps that completely throw off your entire look? With direct bonding, your dentist can quickly make them disappear in as little as an hour. Using a specially colored composite resin, your doctor can literally sculpt your teeth to eliminate any imperfections. After hardening it with a curing light, you're done! It's just that simple, and this is why it's one of the most popular and affordable treatments in all of cosmetic dentistry.
Learn More About Dental Bonding
Teeth Whitening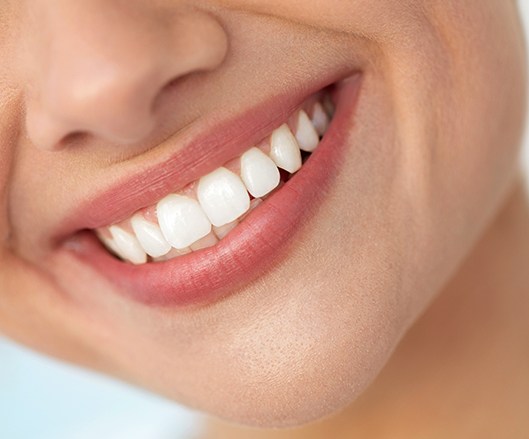 Has your smile been stained by coffee, wine, tobacco, aging, or just unlucky genetics? No matter the reason, our professional whitening treatments can turn back the clock and easily make your smile look up to 10 shades whiter. Our in-office treatment is perfect for those who want results as quickly as possible, or our custom-made kits can enable you to brighten your smile in the comfort of your own home.
Gum Recontouring / Crown Lengthening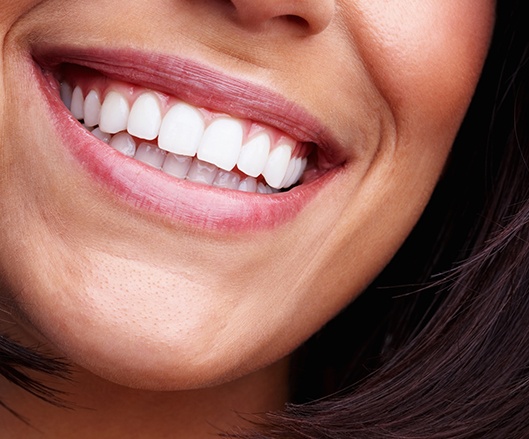 Sometimes, the reason a smile doesn't look its best has nothing to do with the teeth, but rather the gums. A smile that shows too much gum tissue can seem out of balance as well as make the gums feel more sensitive. Your dentist can painlessly remove excess tissue to reveal more of your natural teeth, giving you that perfectly proportioned look in just one visit.
Learn More About Gum Recontouring/Crown Lengthening
Smile Makeover with Digital Imaging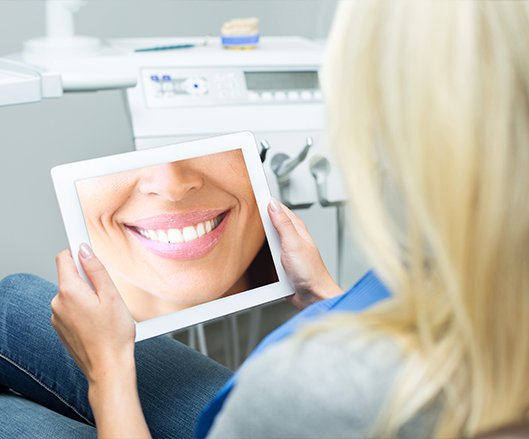 Do you want a new smile, but aren't sure where to start? Looking to correct several dental flaws, but can't tell which services are best for you? We're here to help with a smile makeover in Ellicott City! When you've had the same smile for a long time, it can be difficult to imagine it looking any other way. But with our advanced digital imaging, we can give you previews of what different cosmetic treatments would look like on your unique smile. As a result, you can confidently pick out which services you're interested in and know that you'll love the way they turn out before you even start!