Oral Surgery – Ellicott City, MD
Advanced Dental Procedures to Improve Your Smile
Some dental practices refer patients to outside specialists for oral surgery in Ellicott City. However, that's not the case with us at all. We're proud to say we have an oral surgeon on our staff that's capable of handling almost any complex procedure. Rest assured – we'll go above and beyond to keep each patient comfortable throughout every stage of the process. To learn more about the services we provide, continue reading or give us a call today!
Surgical Tooth Extractions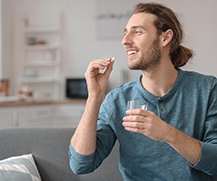 Tooth extractions are usually a fairly simple procedure. All we do is grasp the tooth with forceps and gently remove it from its sockets. However, there are cases where removing a tooth requires a more complex surgical procedure. Our team may need to create incisions in the gums, break the tooth into pieces, or take other advanced measures to remove the tooth with as little damage to the surrounding tissue as possible.
Wisdom Teeth Extractions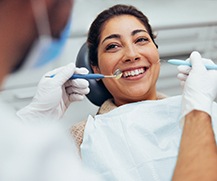 The third set of molars at the back of the mouth are known as wisdom teeth. They're often stuck beneath the gumline, meaning our oral surgeon may have to make some incisions to access them. Wisdom teeth are a particular subcategory of surgical tooth extractions. Because wisdom teeth can be somewhat large, it might be necessary to break them to fully remove them from their sockets.
Learn More About Wisdom Tooth Extractions
Tissue Grafting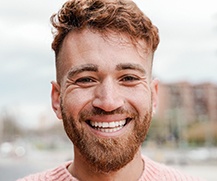 Gum recession can expose your tooth roots, causing you to experience sensitivity and making your teeth look longer. It can also interfere with your ability to enjoy certain foods. Because lost gum tissue cannot regrow on its own, you may need to undergo a gum graft. It's a type of tissue graft that involves taking a small piece of tissue from the roof of your mouth and attaching it to the existing gums.
Learn More About Tissue Grafting
Bone Grafting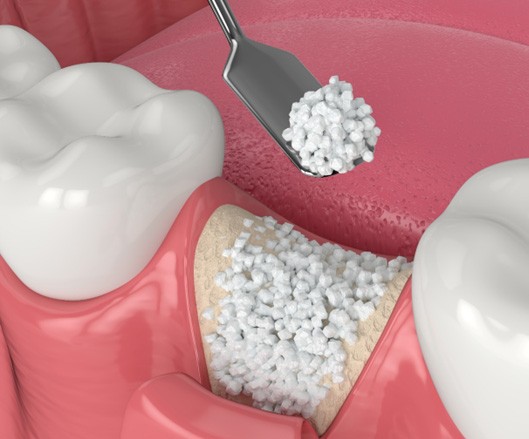 The jawbone tends to deteriorate after tooth loss. Eventually, it may become weakened to the point where it cannot support dental implants in Ellicott City. The best way to resolve the issue would be to perform a bone graft. During the procedure, bone material from a donor or another place in your body is added to your jawbone. Once the new material has bonded with your jaw, it should be strong enough and large enough to support dental implants.
Learn More About Bone Grafting
Sinus Lifts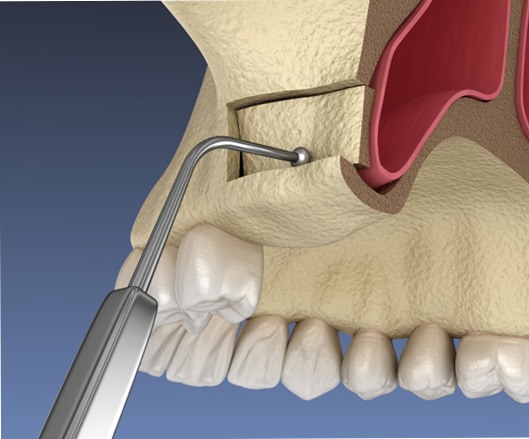 A sinus lift is a special type of bone graft that you can receive. If the sinus cavity above the upper jaw is too large, or the upper jaw is too thin, your dental implants may penetrate it when they're inserted into the bone. We can prevent this issue by gently lifting the sinus membrane and placing bone material beneath it to keep it in place. You should be able to safely receive dental implants in the upper jaw several months after a sinus lift surgery.