Tooth Extractions – Ellicott City, MD
Badly Damaged Tooth? We'll Gently Remove It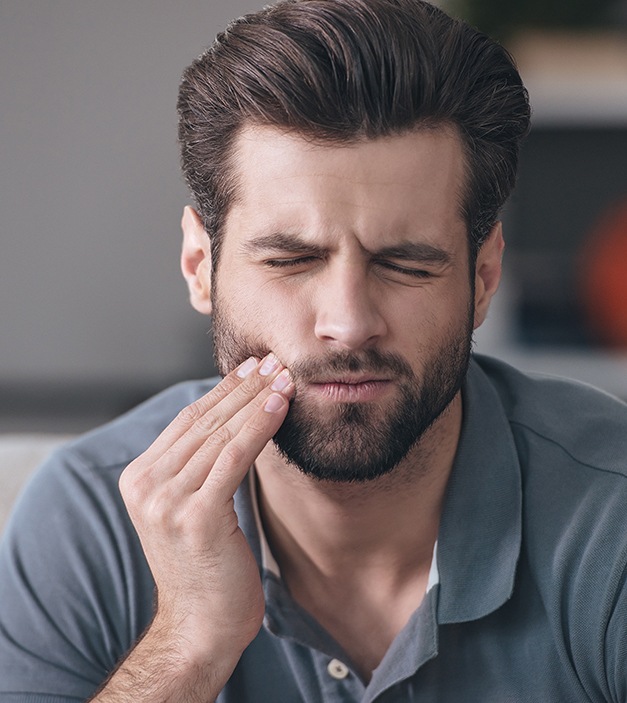 Keeping patients' smiles whole and healthy is one of our top priorities at Ellicott City Smiles Dental Group. Helping patients preserve their healthy, natural teeth is a key element to maintaining the optimal level of oral health. Unfortunately, that is simply not always possible. When tooth removal is the best option to maintain oral health, our Ellicott City dentist and team are happy to offer surgical and non-surgical tooth extraction services to keep patients' smiles healthy. If you want to learn more about tooth extractions in our Ellicott City, MD dental office or any of our other treatment options, call to schedule an appointment with us. We'll review your case and, if removal is the best option, provide safe and comfortable tooth extractions in our welcoming dental office.
Why Choose Ellicott City Smiles Dental Group For Tooth Extractions?
Board-Certified Periodontist and Prosthodontist on Staff
Multiple Options for Sedation Available
High-Quality Restorations Available
Why Tooth Extraction is Recommended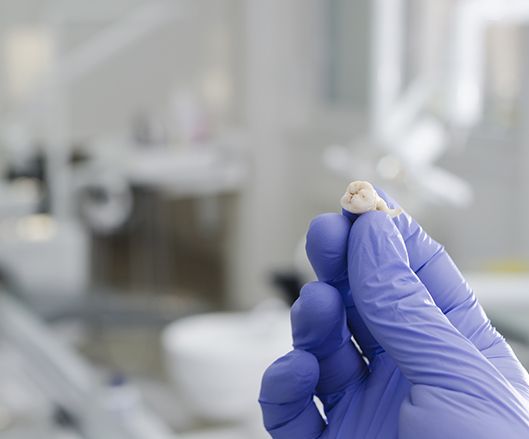 We will always try to save a tooth, but there are some cases where we do recommend extraction, including:
When severe decay or damage destroys the majority of tooth structure
In preparation for denture creation
Prior to beginning orthodontic treatment for patients with crowded teeth
When baby teeth are unable to fall out on their own
When a tooth is impacted or unable to erupt from the gums
When wisdom teeth, or third molars, lack space in the jaw line
How Tooth Removal is Performed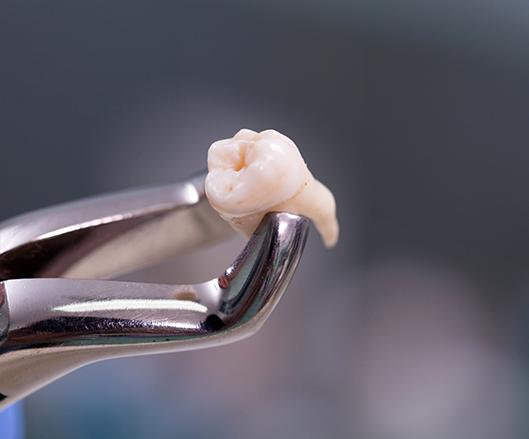 Tooth removals will be performed either by pulling fully erupted teeth or surgically for teeth that cannot be pulled. Pulling simply means we numb the area and use a specialized tool to grasp onto the tooth. We shift the tooth back and forth and pull it free from the supportive tissue. Surgical extractions may include cutting into soft tissue and breaking the tooth into smaller piece prior to extraction. All of these procedures will be performed while your smile is completely numb, so you will feel completely comfortable no matter how advanced the tooth extraction plan.
Caring for Your Smile After Tooth Extraction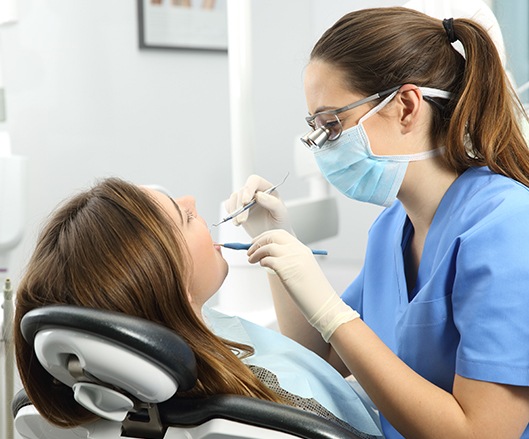 Following the removal of one or more teeth, our knowledgeable dentistry team members will work with you to develop a personalized plan to ensure you make a complete recovery. The most important step in any post-operative care plan is to get plenty of rest. You will experience some bleeding at the extraction site for the first 48 hours after your treatment. Use gauze to absorb the blood and slow bleeding. Change out your gauze every few hours or each time it becomes saturated. Use ice at 20 minute intervals to relieve pain and reduce swelling. Take your pain relievers as directed to ensure you stay comfortable and to avoid excessive swelling or inflammation. Call our dental office immediately if you notice any of the following warning signs of tooth extraction complications:
Pain increases rather than decreases.
You begin to feel sensitivity at the extraction site when air passes over it.
Rather than covered with a blood clot, the socket appears dry and empty.
You see infected tissue that may be swollen or have obvious sores.
You notice a foul odor in your mouth even after your oral hygiene routine.
You experience fever, nausea, and other symptoms of infection.