October 21, 2018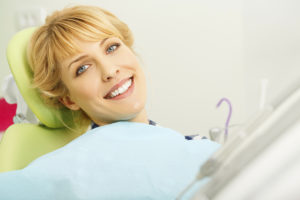 Now is the time to make sure the numbers add up on your dental insurance benefits. What does that mean? Well, if you've maintained a regular schedule of dental appointments, then there shouldn't be many numbers to add up! Unfortunately, this is not always the case. The American Dental Association estimates that on average, Americans with dental insurance receive only $323 of dental treatment each year. But a typical plan has an annual maximum of $1,250, which means that $927 is not being used. And because most benefits don't roll over to the following year, that's a lot of money getting left behind. How can you help avoid such waste? Schedule a dental checkup today with a dentist in Ellicott City!
Use It or Lose It
Most plans, including flexible spending accounts, have expiration dates at the end of the calendar year. So when the clock strikes midnight on January 1stand 2019 arrives, chances are your unused benefits will no longer be usable. Therefore, if you have dental insurance benefits, you should spend them over the next couple of months before they expire. After all, you paid for those benefits, so why not get full use of them?
How Does Dental Insurance Work?
Ellicott City Smiles is in-network with most major PPO plans. So if you are enrolled in a PPO, we will likely be able to accept your insurance. Here's how it works:
We will call your insurance company to verify your benefits and determine the details of your coverage
With this information, we can help you maximize your dental benefits with a plan for treatment
After you've received care, we'll file all the claim forms and follow up to ensure that you receive the full amount you're owed
Caring for Your Smile
Like dentistry itself, dental insurance is also geared toward preventing dental problems. Plans typically support and pay for regular preventive appointments, so you and your family can enjoy the benefits of good oral health and a beautiful smile.
Your part demands that you schedule regular dental cleanings and exams. At these visits, the dental team can rid your teeth of plaque, bacteria and other debris that could lead to tooth decay and periodontal disease. If we do find a problem—a cavity, a cracked tooth, a loose filling, gum disease—treating as soon as possible is always preferable to treating later.
Use your dental benefits to the fullest so you can ring in the New Year with a beautiful smile! Call a dentist in Ellicott today to schedule a dental checkup.
ABOUT THE AUTHOR
Dr. Damian Blum earned his DMD degree from Boston University's School of Dental Medicine. He keeps his skills sharp through continuous collaboration with top clinicians around the country. You can reach his office online or by calling (410) 567-0729.
Comments Off

on Don't Waste Insurance Benefits! See a Dentist in Ellicott City
No Comments
No comments yet.
RSS feed for comments on this post.
Sorry, the comment form is closed at this time.