October 31, 2020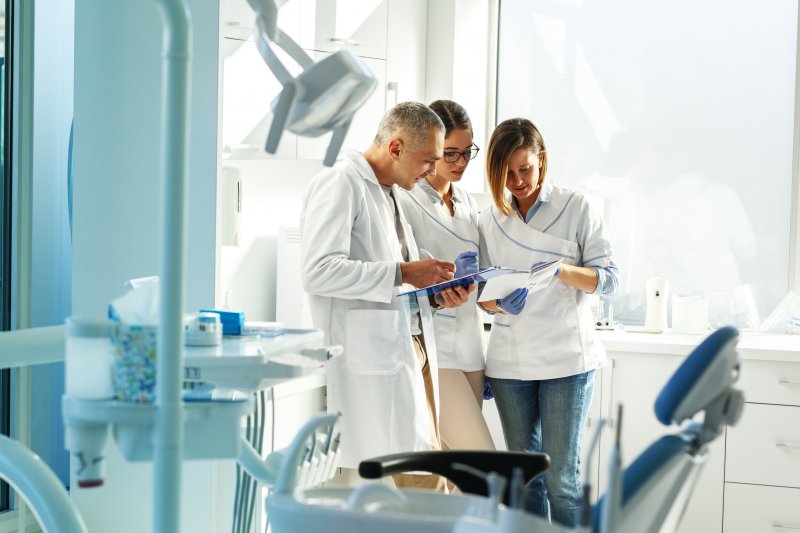 Whether you just moved to the area or you are just looking for a change when it comes to dental care, finding a great practice for your needs can be a challenge. There are all sorts of factors you want to consider when looking for care. Something you should look into is a multi-specialty practice. They have all sorts of additional benefits for your family. Continue reading to learn more from your dentist about the advantages of a practice with multiple specialists under the same roof.
Convenience
Everyone has different needs when it comes to seeking dental care. However, having to go to several different offices is highly inconvenient. When there are multiple specialists in one location, it makes it much easier to schedule appointments. Another convenience you have to look forward to is that you don't need to worry about getting dental records from one place to another since they are all safely stored together.
Team Approach
Most of the time you go to the dental office, you are just needing a cleaning and checkup. However, sometimes you may need additional work done to resolve certain issues. At a multispecialty practice, your dentist can refer you to an in-house specialist. Because of all the specialists working together in one place, this will make it easier to get care from the most qualified professional in the same location.
Combination of Talents
If you or someone in your family has a more complicated case, a multi-specialty practice is more ideal because it allows for the specialists to work together in order to give patients the best possible care. Specialists need to collaborate more often than you may think. For instance, maybe an extraction is needed before a patient can go forward and get clear aligners. The dentists need to work together to get the patient where they need to be.
Family Dental Care
Traveling all the way across town to get everyone in your family the care they need can be a headache. Because of all the different services offered at a multi-specialty practice, you can get everything your family needs in one place. For instance, if you need to get a crown, your child needs a filling, and your grandmother needs dentures, you can get all those services at the same practice, sometimes even on the same day.
When you're choosing your dental provider, remember to take a look at the multi-specialty practices in your area. This way, you can have the most convenient and high-quality experience for you and your whole family.
About the Author
Dr. Monica Tiu is a well experienced general dentist and dental anesthesiologist who has been working in the field for nearly 15 years. She is an Assistant Clinical Instructor at the University of Maryland School of Dentistry and is a member of the American Society of Dental Anesthesiologists. She works alongside a board-certified periodontist and a board-certified prosthodontist so your family can get everything they need under one roof. For more information or to schedule an appointment, visit her website or call (410) 465-3224.
Comments Off

on 4 Benefits of Visiting a Multispecialty Practice
No Comments
No comments yet.
RSS feed for comments on this post.
Sorry, the comment form is closed at this time.