June 10, 2020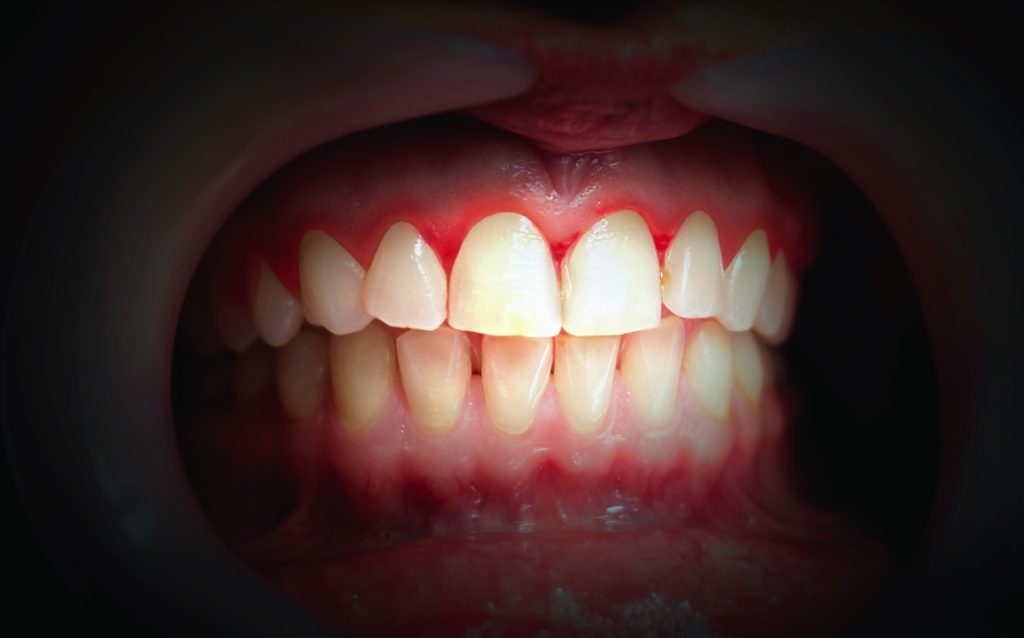 Have you noticed a little bit of blood on your floss or toothbrush when you're getting ready for the day? It may not seem like a big deal, but it's often a sign of gum disease. This shouldn't be ignored, especially if it's been happening consistently. It could be a sign of something serious going on. The quicker it's resolved, the better. Your periodontist in Ellicott City shares what you should do if you have bleeding gums and when you should seek help from a dentist.
Focus on Oral Hygiene
The most common cause of bleeding gums is when plaque builds up along the gumline. If it isn't brushed away, it will eventually harden into tartar and adhere to the tooth. This will cause your gums to bleed and can eventually progress into advanced forms of gum disease that are irreversible. To prevent this from happening, be sure to brush twice and floss once a day to clear away plaque on the teeth.
Use the Right Tools
If you're using the wrong tools, you can irritate your gums. Choose a soft-bristled toothbrush instead of a medium or firm-bristled one. By doing this, you can thoroughly clean your teeth without damaging your enamel or gum tissue in your mouth.
Visit Your Dentist Regularly
Dentists know exactly what to look for when it comes to gum disease and other issues in the mouth. When you go in for your cleanings every six months, he will be able to spot early signs of gum disease. During your cleaning, tartar buildup is removed with the dental tools that are made to do the job. If you think you may have gum disease in Ellicott City, visit your dentist. There are treatments available to help.
Take a Look at Your Medication
Some over-the-counter pain medications can thin the blood and increase bleeding in the mouth. This can also occur with certain prescription medications. If you think a medication is increasing the bleeding of your gums, talk to your doctor. They may be able to prescribe you another dose or medication.
Eat Healthy
When you eat a lot of sugary or starchy foods, you're more likely to experience oral health problems like gum disease and tooth decay. You don't need to completely eliminate sweets from your life but remember that moderation is key. Reach for more high fiber fruits and vegetables like apples, celery, and carrots.
By taking these steps, you can prevent bleeding in the gums and drastically reduce your risk of developing gum disease in the future. Having a healthy smile starts with good lifestyle choices.
About the Author
Dr. Reza Modarres is a periodontist at Ellicott City Smiles. He earned his Doctor of Dental Surgery at the University of Maryland School of Dentistry and completed his 3-year periodontics and surgical training at Nova Southeastern University. Dr. Modarres offers periodontal therapy as one of his many services. For more information or to schedule an appointment, visit his website or call (410) 465-3224.
Comments Off

on My Gums Are Bleeding! What Do I Do?
No Comments
No comments yet.
RSS feed for comments on this post.
Sorry, the comment form is closed at this time.