January 10, 2018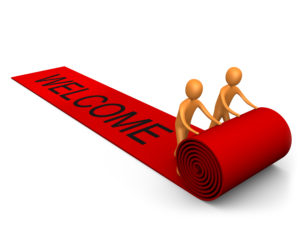 Finding a reliable, skilled, and conveniently located dentist in Ellicott City isn't always an easy task. You have to do research into each practice's specialties, find out what forms insurance they accept, and look at consumer reviews. Finding the perfect dentist can take a lot of time! To make your job a little bit easier, we'd like to introduce ourselves and let you know what you can expect when you come into our office. We think you'll like what you learn.
Multiple Specialties
Some dentists are extremely good at what they do, but they focus on just a few specific therapies. These doctors are a great choice for people who have unique dental needs, but they aren't right for everyone. Most people benefit most from visiting a general dentist who has a wide range of services to offer.
At Ellicott City Smiles, we perform all the basic services you expect, such as cleanings, checkups, fillings, crowns, etc. But we go much further than that. In addition to all the treatments you need for healthy teeth, we offer:
Cosmetic dentistry. Through veneers, whitening, and more, we can help you love your smile!
TMJ therapy. If your jaw is aching, we might be able to design an oral appliance to relieve the pain.
Sleep apnea therapy. An oral appliance that repositions your jaw could be just what you need to breathe easier at night.
Advanced periodontal therapy. We have an on-staff periodontist who can treat your gum problems and help protect your overall health.
When you decide to entrust your smile to us, it's unlikely that we'll have to refer you to another office for specialized treatment. We can perform almost any service your teeth and gums need.
A Comfortable Environment
We understand that many people have dental anxiety, which is why we do our best to make sure everyone is comfortable in our office. You can expect a welcoming and friendly staff who is willing to listen to your concerns and address them.
If you have young children, we'd be happy to look after their smiles. As your family dentist in Ellicott City, we will try to provide the compassionate and gentle care that kids need when they come in for their appointments.
What to Expect During Your First Visit
Our new patient forms are available online, so you can save time by filling them out before your first visit. If you don't, that's all right. You can always wait until you arrive in our office to take care of the paperwork.
Once you're registered, you'll get to meet your dentist and talk about any concerns you have about your oral health. After a cleaning and exam, you'll learn about the next steps you need to take to maintain and/or improve the state of your teeth and gums.
Don't worry about paying. We accept many forms of insurance, and we offer financing as well.
Looking for a skilled, friendly "dentist near me?" Give Ellicott City Smiles a try!
Contact Us
The team of professionals at Ellicott City Smiles is eager to meet you. If you would like to chat with us about your oral healthcare needs, please contact us at 410-465-3224.
Comments Off

on Your Dentist in Ellicott City Is Accepting New Patients!
No Comments
No comments yet.
RSS feed for comments on this post.
Sorry, the comment form is closed at this time.