February 17, 2022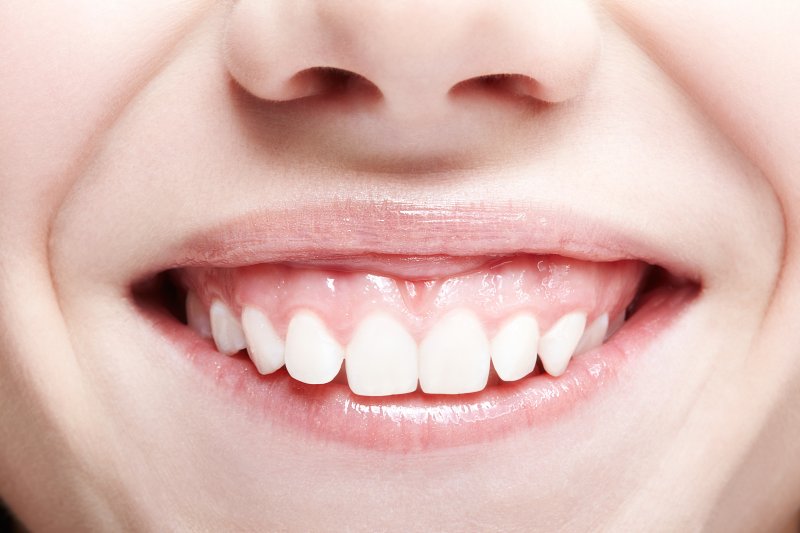 There are numerous people out there who aren't happy with the appearance of their smile. However, it isn't necessarily the teeth that are always the issue. Sometimes, cosmetic imperfections can exist within the gums instead of the teeth. Fortunately, gum recontouring is an increasingly popular option to help patients achieve the smile of their dreams – but is the procedure a safe one? Continue reading to learn what gum recontouring entails and whether or not there are any risks.
What Is Gum Recontouring?
When the gums are taking up too much of your smile, gum recontouring may be a viable option. This is a quick, painless procedure that involves the removal of unnecessary, excessive gum tissue from the mouth with the use of a safe, soft tissue laser. This type of technology uses a highly concentrated light beam that is able to remove excess gum tissue precisely and painlessly. This can help to make teeth appear longer and increase your overall confidence.
Is Gum Recontouring Safe?
Just like any other type of oral surgery, there are going to be risks associated with gum recontouring. Even though they are highly unlikely, you should still be well informed. Here are some things that can occur:
If you heal more slowly, you may be more likely to develop an infection that will need further treatment.
You may experience some swelling and bleeding in your gums after the procedure.
The tissue that's being removed may grow back over time. This means that the procedure would need to be completed again to achieve the same results.
Rarely, patients experience a negative reaction to the anesthetic used.
By working with a reputable dentist and closely following your aftercare instructions, you can significantly reduce your probability of experiencing complications.
Am I a Candidate for Gum Recontouring?
Gum recontouring isn't for everyone. During your initial consultation with your dentist, you will be evaluated to make sure that you make a good candidate for the procedure. This generally will mean that you have one of the following problems:
Gums that are protruding
Teeth that appear either short or stubby
A cracked tooth that needs a dental crown, but there is too much gum tissue currently present in the area
A gumline that is uneven
Gum recontouring may seem daunting, but it isn't as bad as you may think. By choosing a skilled dentist and taking all the necessary steps, you will be showing off your new and improved smile in no time!
About the Author
Dr. Reza Modarres is an experienced dentist who has been working in the field for well over a decade. He earned his Doctor of Dental Surgery degree from the University of Maryland School of Dentistry and his 3-year periodontic and surgical training at Nova Southeastern University in Ft. Lauderdale, FL. Afterwards, he started his 2-year periodontal prosthetic Fellowship where he focused on comprehensive treatment planning, full mouth reconstructions, and other complex restorative treatments. If you're considering gum recontouring, Dr. Modarres would be happy to help. For more information or to schedule an appointment at his office in Ellicott City, visit his website or call (410) 465-3224.
Comments Off

on Is It Safe to Get Gum Recontouring?
No Comments
No comments yet.
RSS feed for comments on this post.
Sorry, the comment form is closed at this time.